Leader: Breaching privacy of social media users is haram
April 9, 2018 - 20:29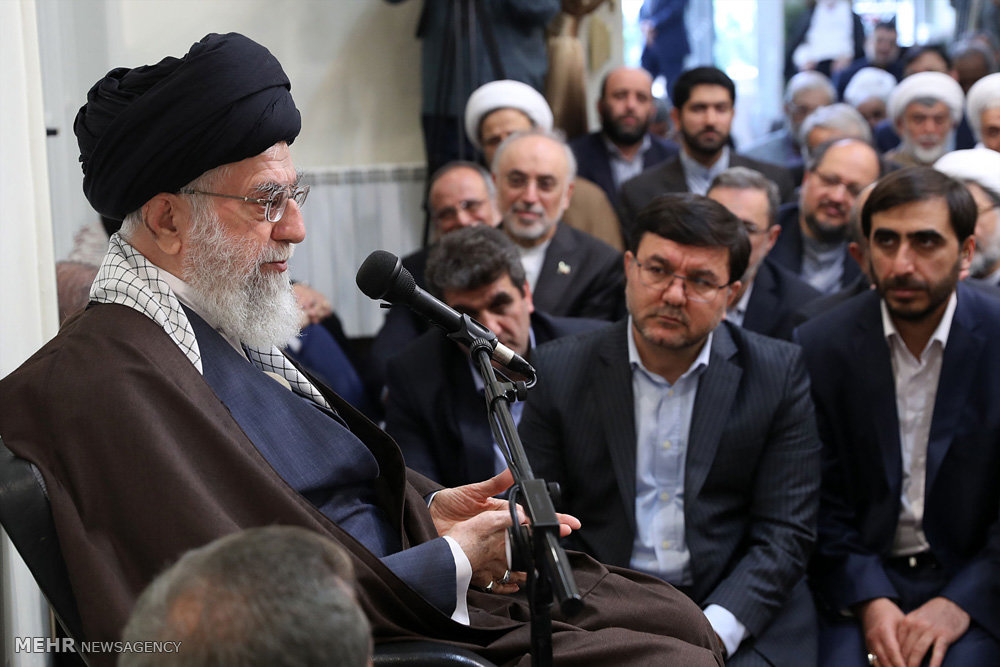 TEHRAN – The Leader has stated that it would be haram for domestic social apps to trespass users' personal space.
Ayatollah Ali Khamenei who was addressing a group of officials on Monday expressed satisfaction that "domestic social and messaging apps have become a popular demand."
He suggested that government and judicial bodies should take care that people will not be victimized by social apps and that their personal information remain secure and private.
There have been reports that the government is about to block Telegram messaging app, the most popular app in Iran. The government has cited security as well as financial issues for the move. Officials have been pointing to replacement of domestic apps for Telegram.
In his Noruz message, Ayatollah Khamenei termed the New Year as one for domestic products.
SP/PA