By Setareh Behroozi
Telegram, time to 'left'?
April 6, 2018 - 21:18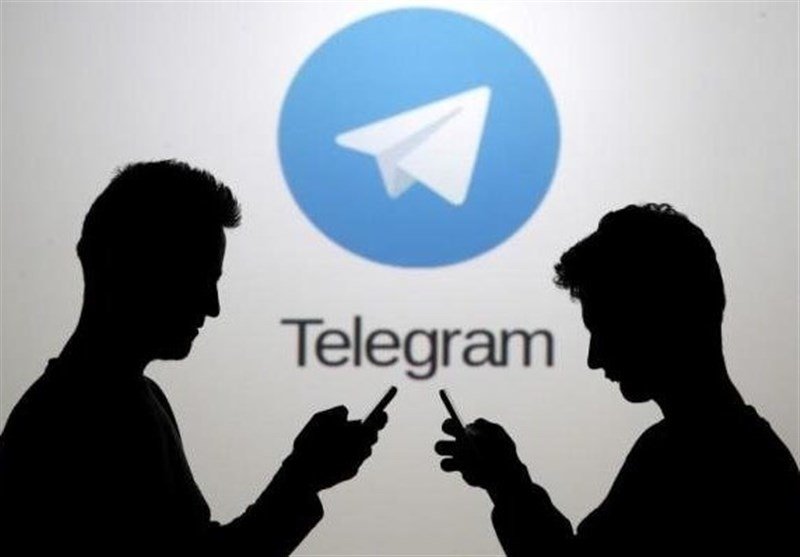 Telegram, the familiar blue icon on cellphones of most Iranians, is being turned into a challenge on the national level.
Last week, President Hassan Rouhani announced the development of domestic messaging applications, saying it is intended to end monopoly in social media.
"Domestic messaging applications and software should not be developed to restrict access (to cyberspace), but should be developed to end monopoly in messaging apps," Rouhani said during a meeting with his ministers, provincial governors and heads of executive bodies.
It is a source of honor to develop "Iranian messaging apps" which are "safe and cheap" and meet the peopleÆs needs.
New Year, new application
The cyberspace in Iran will be managed according to principles of National Information Network during the current Iranian calendar year, which started on March 21, Abolhassan Firouzabadi, the secretary of the Supreme Council of Cyberspace announced in an interview with the Islamic Republic of Iran Broadcasting (IRIB) on Tuesday.
The Supreme Council of Cyberspace defines the National Information Network as "a Network based on the Internet Protocol with switches and routers and data centers which allows for data requests to avoid being routed outside of the country and provides secure and private intranet networks."
According to the principles, management, security and financial affairs in cyberspace should be nationalized.
Telegram is a mere messaging application, which is not dominant in any country other than Iran, Firouzabadi said.
Telegram, with 40 million subscribers in Iran, is on top list of messaging applications in the country. Hundreds of people and companies in Iran use the app for their marketing and sales, he noted.
According to its website, Telegram has over 200 million users worldwide.
"We have already shared many of our properties in this system," he lamented.
"We have learned that the application started a presale for its cryptocurency, which turns its characteristics into an economic platform," he explained.
In February, Telegram launched a presale for its cryptocurency prior to an Initial Coin Offering (ICO), raising $850 million from 81 investors, and later that month, The Verge learned that it was launching a second private presale, in which it aimed to double that amount.
Bloomberg Technology reports that the company did just that, and has raised a total of $1.7 billion in March between the two sales.
Firouzabadi stressed that the case is different for other messaging systems like Imo, Whatsapp and Line, which are not dominant and have no economic platform.
He said that no application can enter finical affairs without confirming the laws of country.
Google has already earns ten billion rials (about 200 thousand dollars) per day from Iranian marketing industry without having an office in the country.
"These are the reasons that we focus on Telegram as an influential application in Iran," he explained.
Social media, infrastructure of communication
"Nowadays social media is the infrastructure of communication and all social, economic and governmental relations are formed on messaging application hence it is necessary to nationalize the system," member of the Supreme Cyberspace Council Mohammad Hassan Entezari told Mehr News Agency on Wednesday.
He said that several state-run organizations like the Ministry of Communication and Information Technology and the Islamic Republic of Iran Broadcasting (IRIB) were asked to support national messaging applications.
He said that technical and financial facilitation should be provided for national application to vie with the Telegram.
Iranian messaging applications
Up to now, five messaging applications have been approved by the National Center for Cyberspace, an organization established by the Supreme Cyberspace Council.
Soroosh, Gap, iGap, BisPhone Plus and Wispi are the applications, which are supported by the center.
Domestic messaging applications eye officials for further support and to help them to convince subscribers to move to another application yet.
Maybe more reasons other than national interest and official decision are needed to make people interested in replacement of non-Iranian applications.
Maybe it is a process not an action, which takes time but the result is more pleasant both for officials and people.
Empathy, the key to use new application
Communication and Information Technology Minister Mohammad Javad Azari-Jahromi who is mostly known for his tweets do not have any recent comments on banning Telegram.
However he previously called Telegram as an application which is not a good choice for connecting people in other parts of the world as it is not used widely in other countries.
In his view, more empathy between people and officials is needed for using another application for messaging.
Hamideh Zarabadi, a parliamentarian, said on March 17 that access to Telegram will most probably become restricted in the current [Iranian calendar] year.
However she said this strategy will prove ôineffectiveö and said the government and the Ministry of Communication and Information Technology are expected to announce their stance in this respect transparently.
SB/MQ/MG