Using any messaging apps is not 'mandatory': Minister
May 14, 2018 - 6:22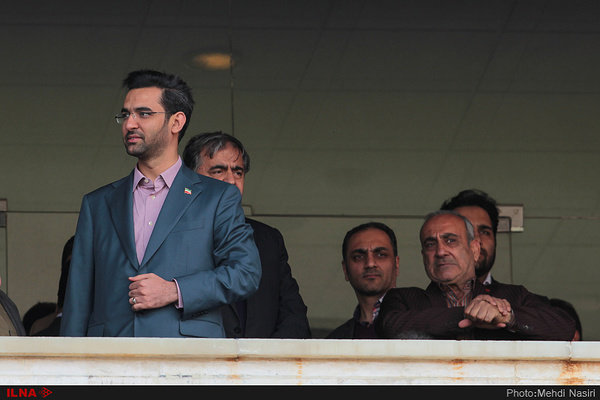 TEHRAN – Using any of messaging applications is not mandatory, Information and Communications Technology Minister Mohammad Javad Azari Jahromi said during his visit to Iranian northern Anzali port on Thursday, ILNA reported.
No one is mandated to use any particular domestically developed messaging application, he said.
National Center for Cyberspace is responsible for domestic messaging apps and the ministry is an executive organization dealing with the issue, he stressed.
He called competitiveness between messaging applications as the best way for developing them.
"Actually the messaging application which provides better services and can gains people trust is the winner," he said.
"The government is not effectual in most of the times," he said.
The replacement of Telegram, as the most popular messaging app in Iran, with Iranian messaging applications has turned into a challenge on the national level.
Telegram, with 40 million subscribers in Iran, was on top list of messaging applications in the country. Hundreds of people and companies in Iran use the app for their marketing and sales.
The Judiciary has issued an order to ban the popular Telegram instant messaging app to protect national security on April 30, 2018.
The order came days after government bodies were banned from using Telegram, which is widely used by Iranian state media, politicians, companies and ordinary Iranians.
The alternatives for Telegram is a number of Iranian messaging applications introduced during recent weeks.
Up to now, five messaging applications have been approved by the National Center for Cyberspace, an organization established by the Supreme Cyberspace Council.
Soroush, Gap, iGap, BisPhone Plus and Wispi are the applications developed by Iranian experts and are supported by the center.
Domestic messaging applications eye officials for further support to help them to convince subscribers to move to another application.
SB/MQ/MG
END