Port, maritime co-op discussed between Iran, Qatar
April 10, 2018 - 19:42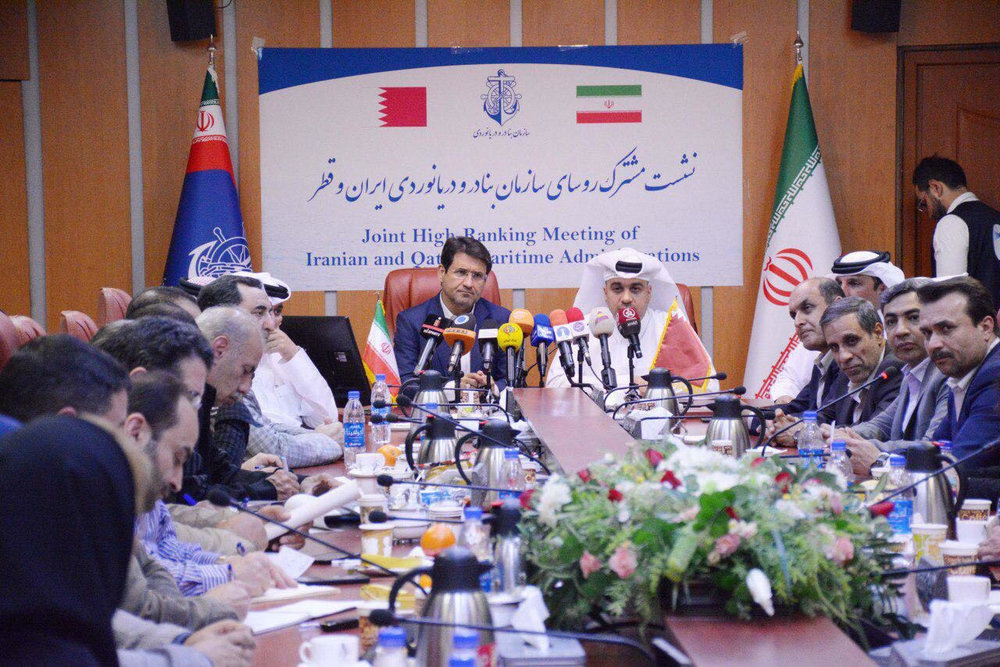 TEHRAN- In a meeting in Tehran on Monday, Iran's Ports and Maritime Organization (PMO) Head Mohammad Rastad and Qatar Ports Management Company CEO Abdulla Al-Khanji explored the possible areas for cooperation between the two countries' port and maritime sectors.
Addressing the meeting, Rastad referred to Qatar's high potential and capabilities and said there are fortunately many proper fields for bilateral cooperation between the two countries.
He also underlined the two sides' will and serious determination for cooperation.
Al-Khanji, who visited Iran on the head of a high-ranking delegation of Qatari maritime officials, for his part said that their trip is aimed at benefitting from cooperation opportunities and removing the existing challenges.
MA
PHOTO: Iran's Ports and Maritime Organization Head Mohammad Rastad (L) and Qatar Ports Management Company CEO Captain Abdulla Al-Khanji in a meeting in Tehran