Iran-China ties are 'strategic', says Velayati
April 16, 2018 - 6:10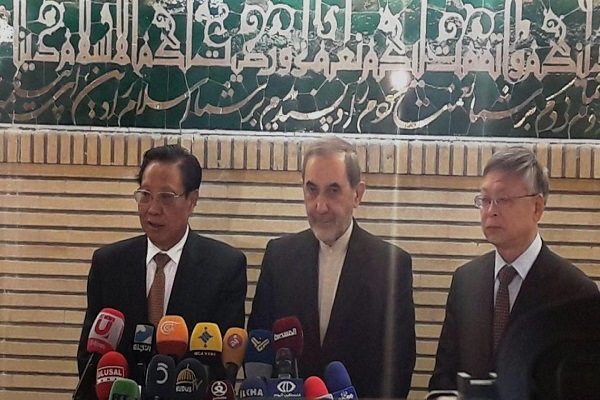 TEHRAN – Senior politician Ali Akbar Velayati said on Sunday that Iran and China have "constructive" and "strategic" ties.
Velayati made the remarks during a meeting with a member of China's Foreign Policy Advisory Committee in Tehran, IRNA reported.
He also said that Iran-China relations are growing.
Velayati added a Chinese delegation will visit Iran's Chabahar Port.
Regarding China's position on the recent U.S.-led attack on Syria, Velayati told reporters that China like Iran opposes any acts against international law.
NA/PA