Guy plants hundreds of tulips out of love for his homeland's mothers
April 30, 2018 - 21:46
During the Iranian calendar month of Farvardin (March 21-April 20), walking down Zarafshan Street in Shahrak-e-Gharb in northwestern Tehran has been a delight for many Iranians and foreign tourists.
The sidewalk of the Zarafshan Street has been filled with colorful tulips for the past five years in an act of love of a son for his late mother.
Houman Ardebili is a 39-year-old general practitioner who lost his beloved mother some 5 years ago. Since then Ardebili has decided to plant tulips in their neighborhood to keep his departed mother's memory alive. "My mother had a great passion for the plants and I decided to keep her memory alive," he said in an interview with Fars news agency published on March 29.
"Since my mother died I wanted to do something for her, for example cooking charity foods and distribute it among people in religious festivals or ceremonies or helping the poor, etc. to make her soul happy."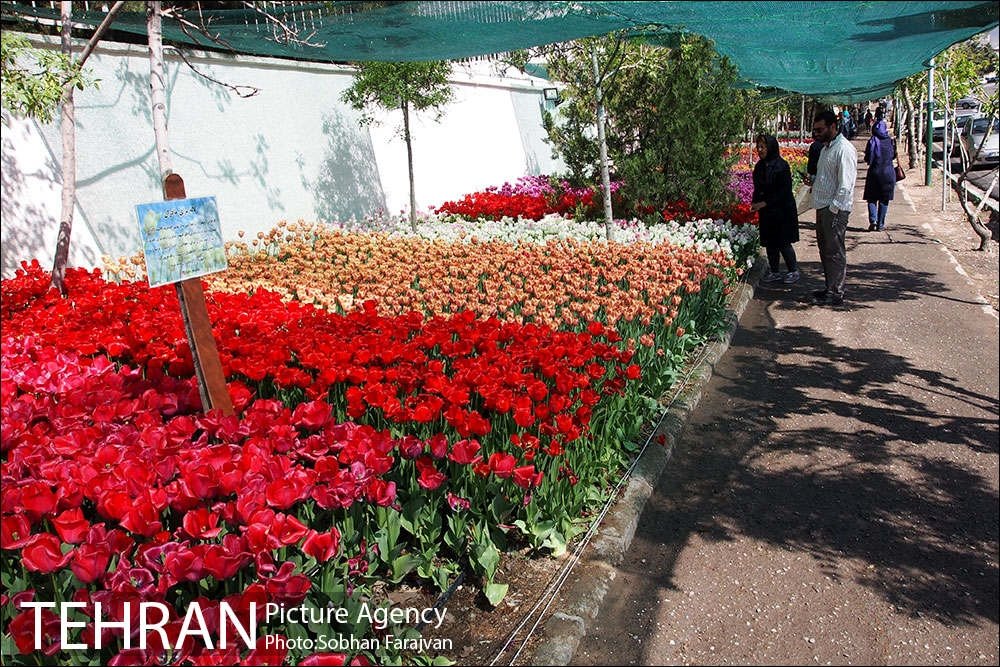 "However, in the end I decided to plant tulips to make the citizens happy, make the city more attractive and keep the memory of my mother alive," he explained.

Many years ago, Ardebili went to the U.S. to complete his studies in nuclear medicine, but left his course uncompleted and returned to Iran. He is now CEO of a company working on agricultural raw materials.
"The first year I planted 6,000 tulips, second year 10,000, and 30,000 a year after that. People really loved the idea, they reacted so positively that I planted 120,000 tulips last year," Ardebili said satisfactorily.
The enchanting sight of colorful tulips has turned the street into a tourist attraction over the first month of the spring. Ardebili explained that last year some 150,000 people have come to visit the tulips. "This year I have planted 200,000 of 60 different kinds of tulips."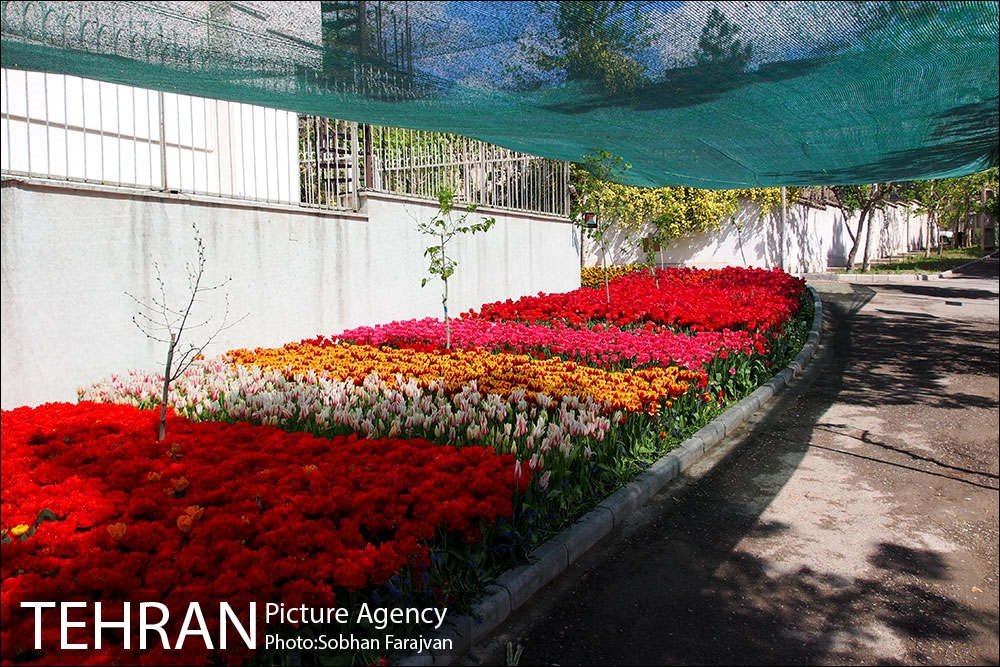 "When people come to visit the tulips they pray for my late mother, children leave me beautiful notes and even some foreign tourists come to see the flowers."
"Now I have changed my mind, this isn't only for my own mother, I plant tulips out of love for all mothers of my homeland," he said.
A ceremony was held on April 4, 2018 to commemorate Ardebili and his great job in turning the street into a garden, attracting more than 200,000 visitors. The ceremony was attended by a diplomat from the Dutch Embassy in Tehran, councilors, Tehran district 2 municipality managers and citizens of district 2 in Kharazm Park.
MQ/PA