Iran seeks EU's firm response to U.S. nuclear deal exit
May 14, 2018 - 19:54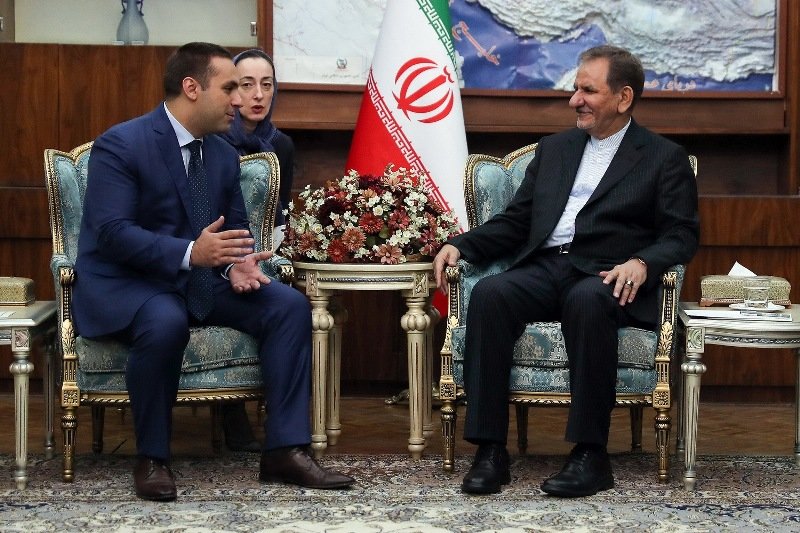 TEHRAN - Iranian First Vice President Es'haq Jahangiri said on Monday that Iran expects Europe to give a firm response to the U.S. withdrawal from the 2015 nuclear deal, known as the Joint Comprehensive Plan of Action.
"Iran expects the European Union to give a firm response to the U.S. unilateral withdrawal from the JCPOA and teach the international community a lesson," he said during a meeting with Bulgarian Minister of Economy Emil Karanikolov in Tehran.
Jahangiri said that the U.S. withdrawal from a multilateral international agreement is contrary to international law and sends this message to the world that even international issues cannot be resolved through negotiation and diplomacy.
The EU's response to the U.S. move will show that countries can rely on dialogue or they should take another path, he noted.
U.S. President Donald Trump officially withdrew the United States from the nuclear pact on May 9 and said he will reinstate economic sanctions on Iran.
Trump has come under international criticism by world leaders and international organizations for leaving the agreement. His decision has been called the "most stupid" decision being take ever.
The JCPOA was signed in July 2015 between Iran, the European Union, Germany and the five permanent members of the UN Security Council including the U.S.
President Hassan Rouhani has said that the nuclear deal can be preserved if the remaining five parties guarantee that Iran's interests are protected and the country can reap the benefits of the international agreement.
Commenting on bilateral relations, Jahangiri said that Iran is ready to expand cooperation with Bulgaria in various areas.
For his part, Karanikolov called Iran a "strategic partner" of the EU and said that Bulgaria makes any effort to expand ties with Iran.
He also attached great importance to removing impediments to expansion of banking relations.
NA/PA