Iran insists to exit nuclear deal if interests not met
May 15, 2018 - 20:0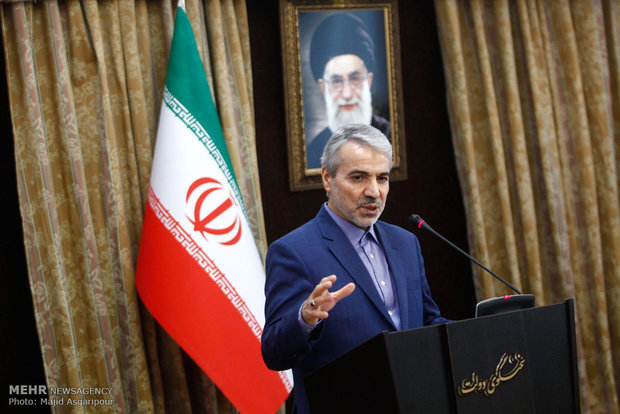 TEHRAN - Government spokesman Mohammad Baqer Nobakht on Tuesday reiterated Tehran's position that that Iran will exit the 2015 nuclear deal if remaining in it proves more "harmful than beneficial".
"We will exit the JCPOA [the Joint Comprehensive Plan of Action] and resume uranium enrichment from below 4 percent to higher than 20 percent purity if our interests require and see that remaining in the JCPOA is more harmful than beneficial to us," he told a regular news briefing.
Nobakht said the U.S. sought to scrap the nuclear deal at the expenses of Iran and to create a consensus against Iran, however, an international consensus has been created against Washington by its pullout from the binding international agreement.
Since Trump walked out of the JCPOA, Rouhani's administration has come under harsh attacks by certain figures inside the country.
However, the government spokesman defended the Rouhani administration for clinching the nuclear deal with great powers, saying, "History will respect Dr. Rouhani for his courage."
Trump has come under international criticism by world leaders and international organizations for leaving the agreement. His decision has been called the "most stupid" decision being take ever.
Since Trump announced his decision, Iran has threatened if the other members of the agreement, especially Europeans, do not give "guarantees" to Tehran about the benefits of the agreement it will remove cap on its nuclear activities.
The JCPOA was signed in July 2015 between Iran, the European Union, Germany and the five permanent members of the UN Security Council including the U.S.
NA/PA