Iran to U.S.: History will prove everything
May 22, 2018 - 21:34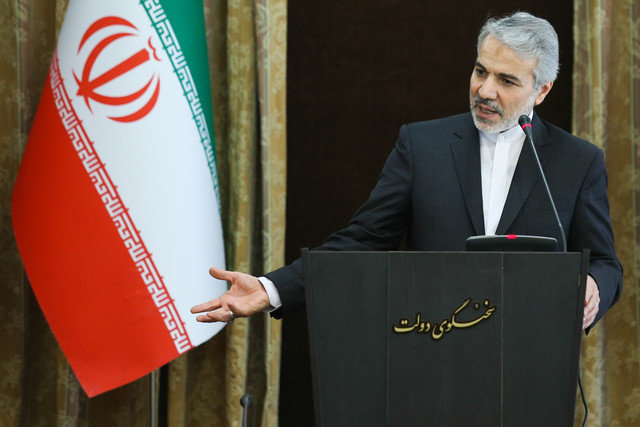 TEHRAN - Iranian government spokesman Mohammad Baqer Nobakht said on Tuesday that history has shown victory of the Iranian people for several times and will show it again.
Nobakht's remarks came in response to U.S. Secretary of State Mike Pompeo who on Monday said the U.S. will apply economic and military pressure against Iran and will impose "the strongest sanctions in history" on the Islamic Republic.
"Sanctions are going back in full effect, and new ones are coming," CNN quoted Pompeo as saying in his speech at the Heritage Foundation.
The harsh remarks by Pompeo came nearly two weeks after Trump withdrew from the 2015 international nuclear deal.
"History has shown the Iranian nation's great victories for many times and will show again. We have never abandoned resisting against the wrong. They [the U.S. officials] do not understand this issue," Nobakht told a regular press conference.
Nobakht asked, "Could the U.S. be successful in imposing crippling sanctions against Iran?"
He added, "Over the past 40 years, the U.S. and its allies have not been able to reach their objectives, which was weakening the Islamic Republic of Iran, and the situation shows that our country's defense and economic capabilities have not become inefficient."
President Hassan Rouhani reacted strongly to Pompeo's remarks, asking, "Who are you who want to decide for Iran and the world".
NA/PA