Takht-Ravanchi describes Pompeo's language as 'obscene' and 'rude'
Iran: Pompeo presented 'neither strategy', 'nor plan'
May 22, 2018 - 19:18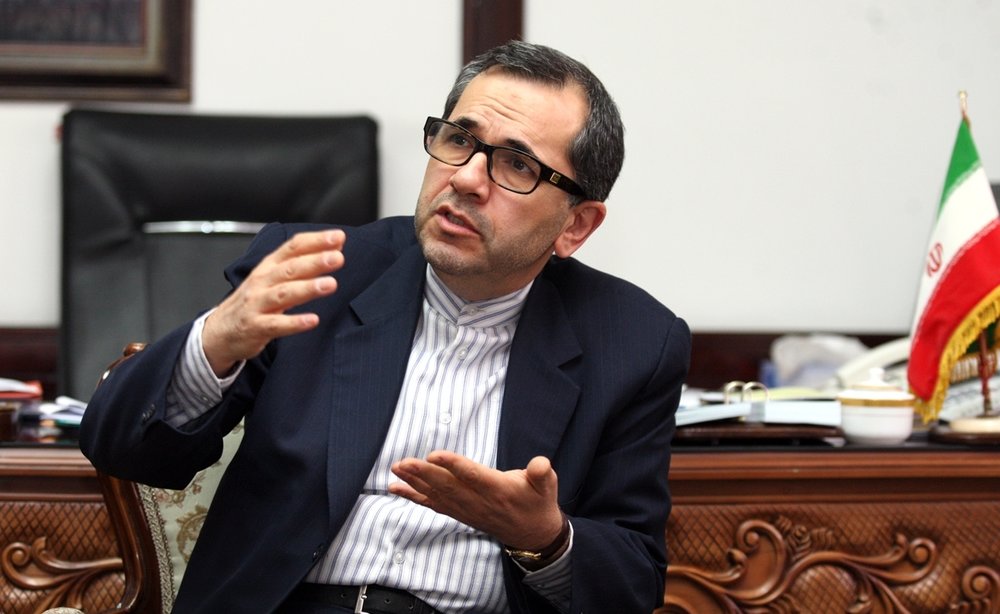 TEHRAN - Majid Takht-Ravanchi, deputy director of the presidential chief of staff for political affairs, has said that the U.S. government is under the influence of the Zionists and the terrorist groups.
U.S. Secretary of State Mike Pompeo announced on Monday that the U.S. will apply economic and military pressure against Iran and will impose "the strongest sanctions in history" on the Islamic Republic.
In his speech at the Heritage Foundation, Pompeo demanded that Iran halt all uranium enrichment, stop its ballistic-missile program and give nuclear inspectors access to the entire country.
In an interview with IRIB published on Tuesday, Takht-Ravanchi said that the U.S. secretary of state's remarks came from "delusion" of the U.S. government.
He described Pompeo's language as "obscene" and "rude".
"What Pompeo said last night was not strategy or plan, but it was remarks against the Iranian system and nation which were completely wrong and indicated continuation of animosity towards the Islamic Republic," he said.
Elsewhere, he said that the U.S. have become isolated at the international stage by pulling out of the 2015 nuclear deal.
"When the closest partner of the U.S. in Europe makes remarks contrary to the U.S. secretary of state's shows that the U.S. is isolated," he added.
Foreign Minister Mohammad Javad Zarif also said on Monday that the "sham" U.S. foreign policy is "merely a regression to old habits"

"U.S. diplomacy sham is merely a regression to old habits: imprisoned by delusions & failed policies—dictated by corrupt Special Interest—it repeats the same wrong choices and will thus reap the same ill rewards," Zarif tweeted.
Pompeo's speech came nearly two weeks after Trump withdrew from the 2015 international nuclear deal, known as the Joint Comprehensive Plan of Action.
European Union foreign policy chief Federica Mogherini also issued a statement on Monday saying there is "no alternative" to the nuclear deal.

NA/PA