Two border guards killed in clashes with gunmen in NW Iran
June 6, 2018 - 22:55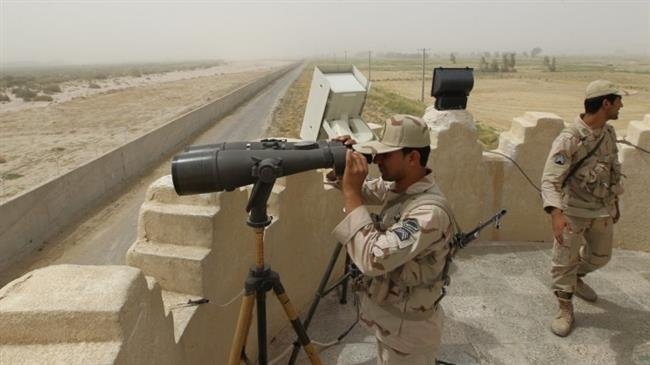 Two Iranian border guards have been killed during clashes with armed bandits in the northwest of the country near the border with Iraq.
Commander of Iran's Border Police Brigadier General Qassem Rezaei said on Wednesday that the border guards were killed late Tuesday near the border city of Sardasht in West Azarbaijan province.
Last night, the border guards of Sardasht engaged in clashes with a group of about 20 armed assailants who were entering the territory of the Islamic Republic of Iran, the commander said.
He added that the gunmen fled the conflict to neighboring Iraq after their plot was foiled and they suffered losses.
Over the past years, Iranian security forces and border guards have engaged in clashes with terror groups, many of whom cross the country's borders with Pakistan and Iraq to carry out attacks.
Last week, Iranian security forces disbanded a terrorist cell in the southeast of the country, seizing a considerable amount of weapons and munitions from the group.
The clash between security forces and terrorists took place near the border region of Saravan in Sistan-and-Baluchestan province.
Back in April, Iranian security forces also discovered and captured a large cache of explosives in Sistan-and-Baluchestan province.
Iran's Intelligence Ministry said in January that Iranian security forces had dismantled a terrorist group and arrested its members in West Azarbaijan.
The terrorist group engaged in armed confrontation with Iranian security forces, during which they used a local woman as a human shield and killed three Iranian security forces, a statement by the ministry said.
One terrorist was killed and several others were injured during the operation. A number of their weapons and explosives as well as a notebook containing guidelines for creating unrest were seized, according to the statement.
(Source: presstv)