Zoroastrian Pir-e Sabz pilgrimage underway in Yazd
June 17, 2018 - 6:34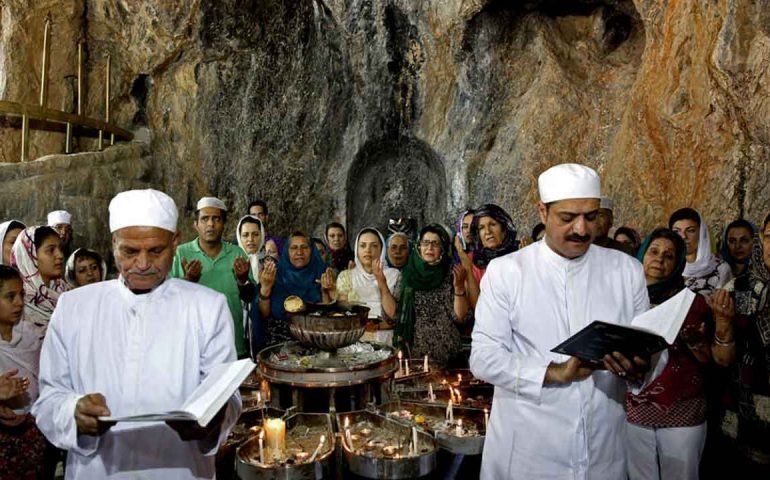 TEHRAN – On June 14, the annual Pir-e Sabz congregational pilgrimage started for Zoroastrians in Ardakan county, Yazd province, central Iran.
Pilgrims from Iran and even other countries are attending the five-day event that is taking place in a mountainous fire temple embedded in a shallow cave, IRNA reported.
Pir-e Sabz is the best known among followers of Zoroastrianism yet frequented by non-Zoroastrians and sightseers. The entrance of the cave is reached via 230 steps. It's where an "eternal" flame is kept alight.
Narratives say that Pir-e Sabz is dedicated to the princess Nikbanu (meaning "Kind-Lady") who was the daughter of the last Sassanian king Yazdegird III.
Pir is referred to a temple while the word Sabz means green. There is also an alternative name, Chak-Chak, said to be derived from the sound of water drops after which this pilgrimage site is named.
PHOTO: A file photo depicts followers of Zoroastrianism observing Pir-e Sabz rituals.
AFM/MG