Mahdavikia optimistic about Iran's win over Portugal
June 22, 2018 - 18:4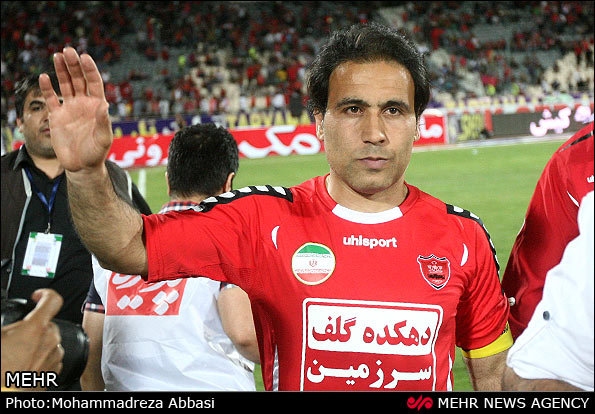 MOSCOW – Iranian legend Mehdi Mahdavikia says Team Melli have potential to beat Portugal to book a place in the 2018 World Cup next stage for the first time.
Despite their defeat against La Roja, Iran's fate is still in their own hands. Whatever happens in Spain's final group match against Morocco, the Iranians know that a win over Portugal will see them into the round of 16.
"Team Melli have defeated Morocco in their important match and we can advance to the next stage with a win over Portugal. Why not? It's a difficult task to do but we played well against Spain and have the potential to defeat Portugal," Mahdavikia told Tehran Times.
Speaking about Iran's defensive tactics against Spain, Ex-Team Melli winger said, "We defended with nine players against Spain in the first half but after we conceded the goal, we changed our tactic and created some scoring chances. It shows Iran have the potential to break through," he added.
Mahdavikia also defended Sardar Azmoun, who is under pressure for poor performance against Morocco and Spain.
Azmoun had minimal impact, largely marked out of the game by well-drilled Spain.
"Criticism is normal in football but we have to see what Carlos Queiroz has wanted him in these matches," Mahdavikia said.
Mahdavikia, who was selected as the Hamburger SV Team of the Century in 2012, also praised Cristiano Ronaldo and said Iranian defenders have to be aware of the player's threat on Monday.
"Messi is a genius but he won't change anything individually. I think we can frustrate Ronaldo and Portugal with a great teamwork," Mahdavikia added.