Cabinet disapproves production of carbureted motorcycles
June 23, 2018 - 8:57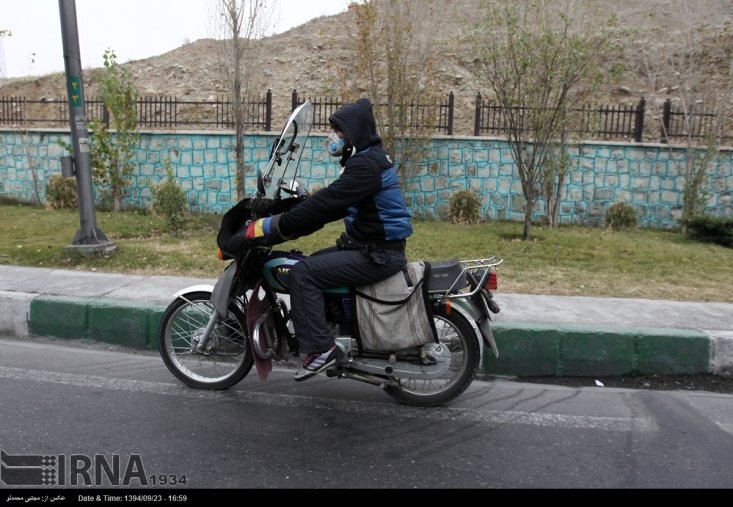 TEHRAN — While the ministries of industry and interior have demanded the cabinet to reconsider its decision to ban the production of carbureted motorcycles and allow issuance of license plates, the cabinet of ministers rejected the proposal on June 17, ISNA reported on Friday.
The national working group for air pollution mitigation, affiliated to the Department of Environment (DOE), made a proposal to bring production of the pollutant carbureted-engine motorcycles to a halt some two years ago. The cabinet approved the proposal in June 22, 2016 which went into effect as of September 2016.
However, in a letter written jointly by Interior Minister Abdolreza Rahmani-Fazli and Industry Minister Mohammad Shariatmadari, the two have appealed to the First Vice President Es'haq Jahangiri to revise the decision and allow 10,000 motorcycles to be given license plates.
"The cabinet of ministers didn't vote for resuming the production of the carbureted-engine motorcycles and has dropped the subject," deputy environment chief Masoud Tajrishi said.
Resuming the production of carbureted-motorcycles and issuing license for carburetor motorcycles is against the law, Tehran city councilor Zahra Sadr-Azam Nouri has said.
According to the proposal approved by the cabinet since 2016, no license plate for carbureted-engine motorcycle should be issued, she said.
Referring to the fact that the interior and industry ministers' request was against the law, she said it seems that supporting the private sector and manufacturers as well as employment and income generation is prioritized over public health.
"Each carburetor motorcycle causes four times more pollution than a car," Sadr-Azam Nouri stated, adding that today Tehran is suffering from air pollution caused by vehicles which leads to severe problems and diseases.
"We call on the government, ministries of interior and industry, mining and trade to pay more attention to the public health, and we urge the minister of health to prioritize public health" she concluded.
According to a report by the World Bank, motorcycles are the second largest contributor to PM in the capital, even before cars which greatly outnumber them. There are less than 1 million motorcycles in Tehran which contribute to about 12 percent of the total mobile PM emissions. On the other hand with a total fleet of 3.37 million, or 80 percent of all vehicles, cars only account for about 3 percent of the city's mobile PM pollution.
One of the main reasons behind their high contribution to emissions is that a large part of the fuel consumed in motorcycles burns incompletely. The Tehran motorcycle fleet consists mostly of carburetor-equipped motorcycles which are typically less fuel efficient and emit more emissions compared to newer, fuel injection technology.
FB/MQ