Iran tells EU to implement guarantees before U.S. sanctions return
July 6, 2018 - 21:17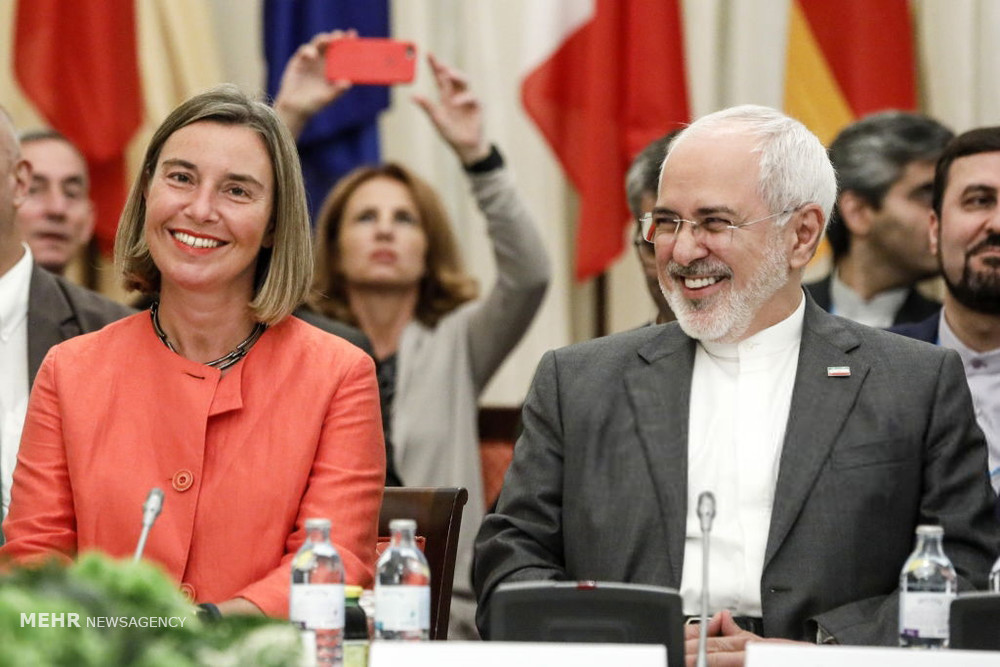 Iranian Foreign Minister Javad Zarif has called on European powers to implement economic measures to protect the 2015 nuclear deal before U.S. sanctions against Tehran snap back between August and November.
Zarif made the statement on Friday after meeting in Vienna with foreign ministers from countries that are still signatories to the multinational deal following the U.S. unilateral withdrawal in May.
"Now we need to enter into the implementation stage," Zarif told reporters gathered at the Austrian capital.
"We all have in mind a timeframe that is dictated by U.S. sanctions, meaning measures need to be carried out before the sanctions," Zarif said, according to Al Jazeera.
Iran has threatened to withdraw from the deal, officially known as the Joint Comprehensive Plan of Action (JCPOA), if it does not receive enough economic guarantees from Europe.
Washington has threatened the JCPOA's remaining signatories with punitive measures if they engaged in trade and investment with Tehran.
Without giving details, Zarif said European officials "provided more explanation" on how the guarantees will be implemented on some areas such as oil and banking issues.
The most punitive of the secondary U.S. sanctions is expected to snap back in November.
Ahead of Friday's meeting, French Foreign Minister Jean-Yves Le Drian said it was unlikely for Europe to put together an economic package for Iran before November.
"We are trying to do it before sanctions are imposed at the start of August and then another set of sanctions in November. For the start August it seems a bit short, but we are trying to do it by November," he was quoted by Reuters news agency as telling a French radio station.
But Le Drian also warned Iran to "stop the threats" to withdraw from the deal if it does not receive enough guarantees from Europe.
German Foreign Minister Heiko Maas also said that world powers would not be able to fully compensate for companies who are abandoning their operations in Iran. Maas said more negotiations would be needed on the issue beyond Friday's meeting in Vienna.
Federica Mogherini, European Union foreign policy chief, convened the crucial meeting with top diplomats from Germany, France, UK, Russia, China and Iran, as well as the head of the UN nuclear watchdog, two months after President Donald Trump's decision to pull the US out of the deal.
The meeting meeting lasted for two hours until around 12:00 GMT on Friday at the same hotel, where the deal was negotiated and signed in July 2015.
In a statement following the meeting, the joint commission on the nuclear deal did not say anything new, choosing instead to reconfirm their commitment "to the full and effective implementation" of the agreement.