India to step up assistance to Rohingya refugees in Bangladesh and aid in their repatriation
July 17, 2018 - 11:0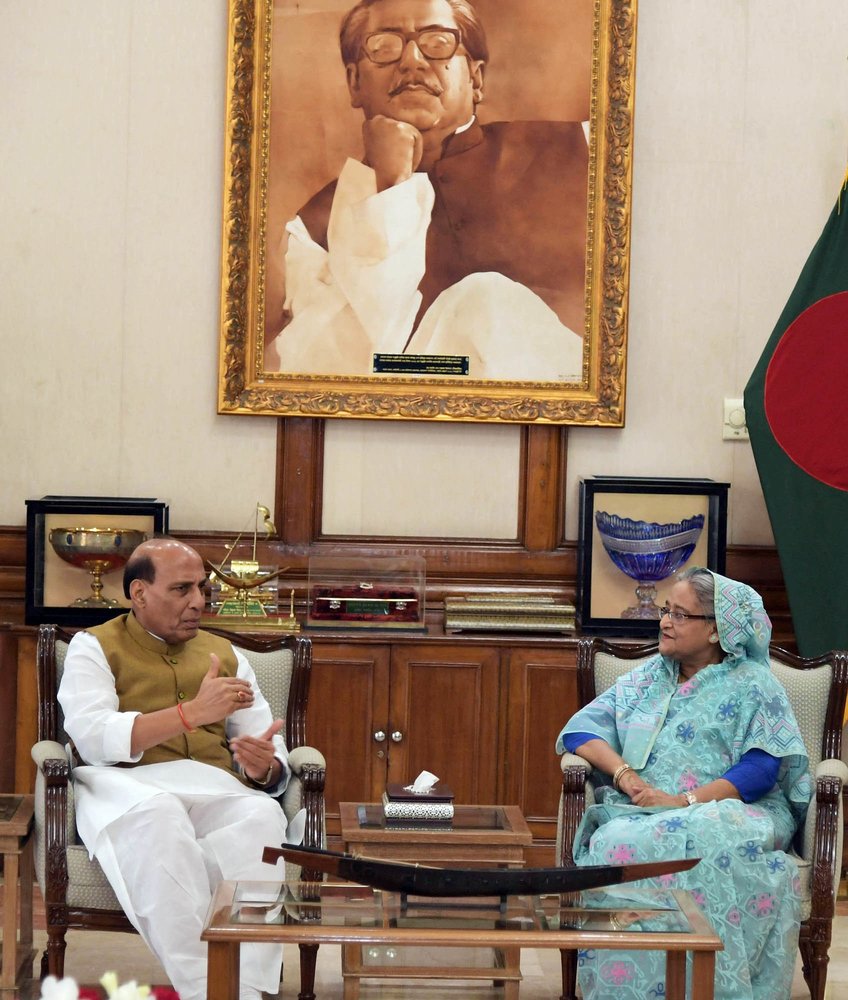 TEHRAN - India has pledged to provide relief supplies to Rohingya refugees currently languishing in impoverished conditions in the crammed refugee camps of Cox's Bazar in Bangladesh and to aid in their repatriation process from Bangladesh to Rakhine state in Myanmar.
The decision was taken during Indian Home Minister Rajnath Singh's visit to Dhaka earlier this week. Singh said India will provide relief supplies to Rohingya refugees, build homes for them in Rakhine state and help in the repatriation process, according to a statement issued by the Indian High Commission in Bangladesh.
Singh, according to a report published in Indian daily The Hindu, said India will "step up" assistance to Rohingya refugees who had fled the violence in Myanmar.
It comes ahead of Bangladesh Foreign Minister AH Mahmood's trip to Myanmar to oversee the repatriation of the first batch of Rohingya refugees who have been verified as residents of Rakhine, as per a deal between Bangladesh and Myanmar brokered by China.
During his visit to Dhaka, Singh held wide-ranging discussions with Bangladesh Prime Minister Sheikh Hasina on issues of mutual interest including the aid and repatriation of Rohingya refugees in Cox's Bazar, sources said.
As per conservative estimates, there are around 905,000 Rohingya refugees in Bangladesh's Cox's Bazar presently, although some human rights bodies have put the figure higher. The exodus of persecuted Rohingya Muslims from Myanmar's Rakhine state started in October 2016, following the crackdown by Burmese security forces. Almost 200,000 of them fled to neighboring Bangladesh and settled in Cox's Bazar, which has now become famous as home of Rohingya refugees.
However, things took ugly turn in August last year when more than 720,000 Rohingya refugees fled to Bangladesh en masse to escape persecution, murder, arson and rape. The savagery in Rakhine was described by the United Nations as "a textbook example of ethnic cleansing".
Meanwhile, during Singh's visit, the two sides discussed bilateral security collaboration through training for and assistance to the Bangladesh Police force, after which a Memorandum of Understanding (MoU) was signed between Bangladesh Police Academy and Sardar Vallabbhai Patel National Police Academy. An agreement to liberalise the visa regime between the two countries was also signed.
Bangladesh's Home Minister Asaduzzaman Khan Kamal, after holding talks with Singh, said his government will not allow any part of Bangladeshi territory to be used for the planning of terror activities against India, as Bangladesh had a zero tolerance policy for terrorism.