UN chief urges India to put pressure on Myanmar to resolve Rohingya crisis
October 3, 2018 - 18:7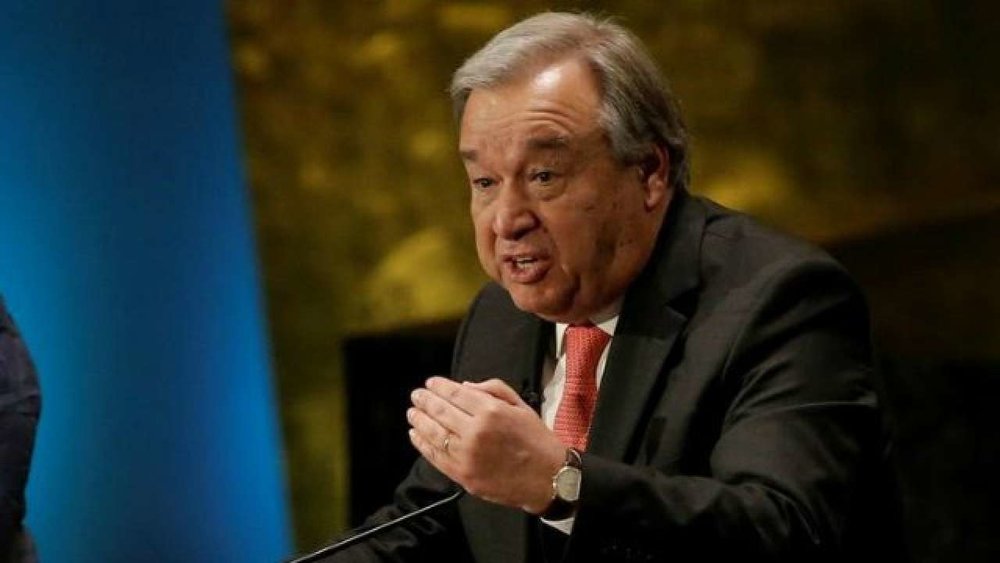 TEHRAN - Voicing serious concern over the plight of Rohingya refugees living in the ramshackle camps in Bangladesh under appalling conditions, United Nations chief Antonio Guterres has urged India to put pressure on Myanmar and support Bangladesh.
Guterres, who was on his maiden visit to India, said he had never seen a community so discriminated in the world as Rohingyas, urging the Indian government to "help these people".
"What can India do? Support Bangladesh in helping these people because there is a huge humanitarian problem," he said on the sidelines of a seminar in New Delhi late on Tuesday. "Second, to put pressure on Myanmar, the military in Myanmar for reconciliation and create conditions for these people to go back. These people will not go back in present circumstances," the UN secretary general said.
Guterres further said that to keep Rohingyas in such a "discriminatory situation" is ""an invitation for terrorist groups" to exploit the situation. "There should be accountability to those crimes," he said, referring to the atrocities unleashed on Rohingya refugees by Myanmar regime.
Rohingyas, he asserted, do not have access to healthcare and education and there was a deep-rooted feeling of racism against them in the Myanmarese society. Recalling his visit to Myanmar as the High Commissioner for Refugees, he said at that time the president of Myanmar had asked him to resettle Rohingyas in some other countries.
"To make them refugees is not my role. My role is to solve the problem of refugees. This shows how deeply-rooted is the negative perception of the Rohingyas. This was intensified by some hate speech by some monks on social media. There are over one million people in Bangladesh. They were people burnt, raped," he said.
Guterres said "even if there was a provocation, the reaction of the armed forces was brutal," calling for political reconciliation so that the repatriation of Rohingyas could be facilitated.
India, as a neighor of Myanmar, can play an important role in resolving the Rohingya crisis, believe experts. In July, Indian home minister Rajnath Singh, during his visit to Bangladesh, had pledged help in the safe, speedy and sustainable return of Rohingya refugees to their homes.
India's foreign minister Sushma Swaraj, during her visit to Myanmar in May this year, had also offered to help in safe, speedy and sustainable return of Rohingyas. However, India has chosen not to put pressure on Myanmar government in resolving this crisis.
Meanwhile, Bangladesh has delayed the planned relocation of some of the Rohingya refugees to an inlet in Bay of Bengal, according to news reports. The Bangladesh Navy has been building a facility for the refugees forced out from Rakhine province of Myanmar following a brutal campaign by the country's military one year ago.
As per conservative estimates, there are around 905,000 Rohingya refugees presently in Bangladesh's Cox's Bazar, although some human rights bodies have put the figure higher.
The exodus of Rohingyas from Rakhine state started in October 2016. Almost 200,000 of them fled to neighboring Bangladesh that time and settled in Cox's Bazar. However, in August last year, more than 720,000 Rohingya Muslims fled to Bangladesh en masse to escape persecution, murder, arson and rape.
The savagery in Rakhine was described by the United Nations as "a textbook example of ethnic cleansing".