Raging fire burns 23,000 ha of Hour al-Azim wetland
August 4, 2018 - 15:50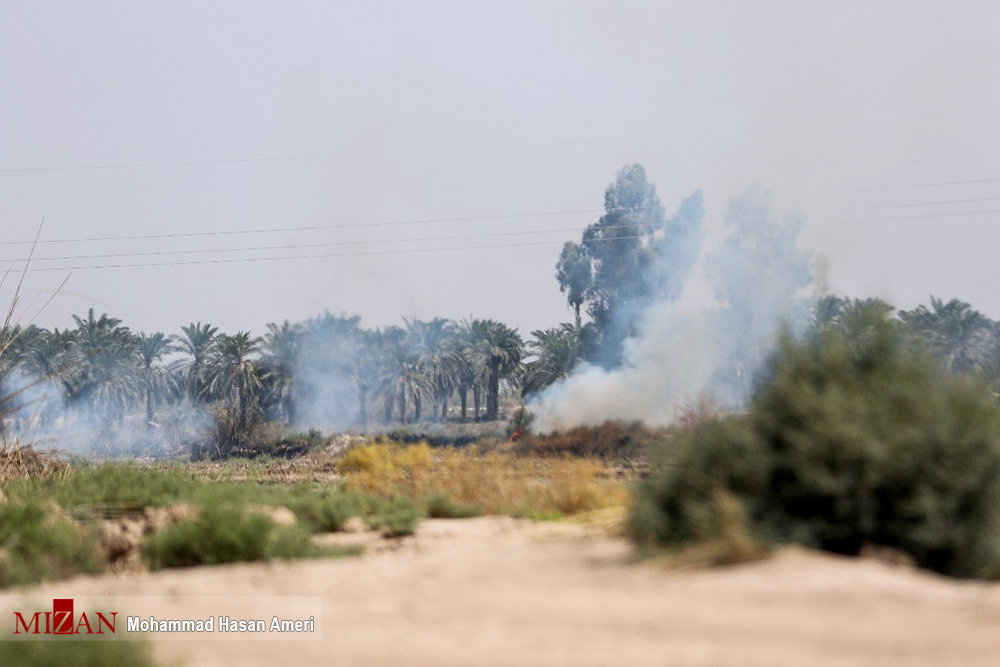 TEHRAN — The raging wildfire which started in early July at Hour al-Azim wetland, southwestern Iran, has so far burnt around 23,000 hectares of the wetland, Ahmadreza Lahijanzadeh, chief of Khuzestan province's department of environment has said.
The fire which erupted in Iraqi part of Hour al-Azim, a transboundary body of water shared between Iran and Iraq, on July 2, has caused air pollution and breathing difficulties for people of Khuzestan province in southwestern Iran. While the fire was contained to some extent over the past few days it ignites every now and then due to the high temperatures.
The only way to put out the fire is aerial firefighting, Fars quoted Lahijanzadeh as saying on Saturday.
Helicopters dispatched to the area to extinguish the fire succeeded in controlling the fire for the past few weeks but the fire started on Thursday morning again and so far based on the estimates some 21,000 hectares of the wetland in Iraqi part have burn, Lahijanzadeh regretted.
In Iran fire has swept through some 2,100 hectares of the wetland so far, the provincial chief of environment said, adding that, as the Iranian parts of the wetland are covered with shallow water the fire won't last much and will extinguish on its own.
Iraqi officials have to let water to flow into the wetland, to prevent such crises, he suggested, regretting that unfortunately due to severe drought in Iraq it is no possible to let any water flow into the wetland from Tigris and Euphrates.
Transferring water from Iran to the dried Iraqi parts of the wetland is an offer on the table but must be discussed and may take long, he added.
Over a live radio broadcast aired on Tuesday Iran's chief of Department of Enviornmtal Issa Kalantari explained that Iran's Foreign Ministry has formally asked the government of Iraq to dispatch helicopters to the region affected by the fire since the second day the fire occurred, however, the permit was issued 11 days after the fire first broke out.
MQ/MG