Iraq's Ammar Hakim urges support for Iran in face of U.S. sanctions
August 9, 2018 - 10:38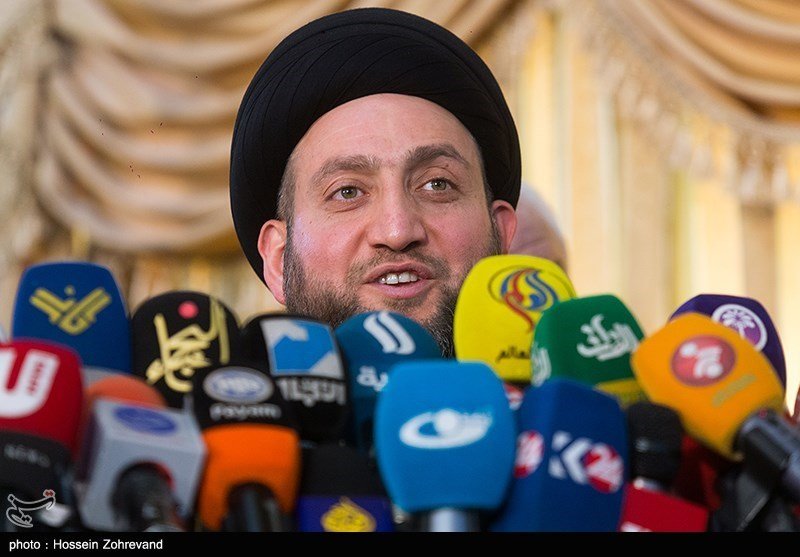 TEHRAN – Ammar al-Hakim, leader of the Iraqi National Wisdom Movement, reacted on Wednesday to U.S. sanctions move on the Islamic Republic, calling for all-out efforts to help Iran in the face of U.S. pressure, Tasnim reported.
"The Islamic Republic of Iran is under pressure and sanctions which have targeted its economic and political establishment," Hakim said during a meeting.
He added, "I call on everyone to stand by the Islamic Republic of Iran during this crisis and help this country."
He said Iraq should act as "the airway" for Iran.
"Our religious and moral duty is to stand by the Islamic Republic of Iran because that country has stood by us in all of our crises," he stated.
"We, as Iraq's politicians, should play our role in the best possible way in order to reduce pressure via a cooperation between the international community and the Islamic Republic," Hakim added.
The Iraqi politician also described Iran as a "strategic depth of Iraq", saying the two countries share 1,300 kilometers of borders as well as many mutual interests.
"I don't think the Islamic Republic is willing to [start] a war," he said, adding that the U.S. and regional countries also do not see their benefits in a war.
MH/PA