Iran's Kopet Dag added to UNESCO's world network of biosphere reserves
August 11, 2018 - 17:30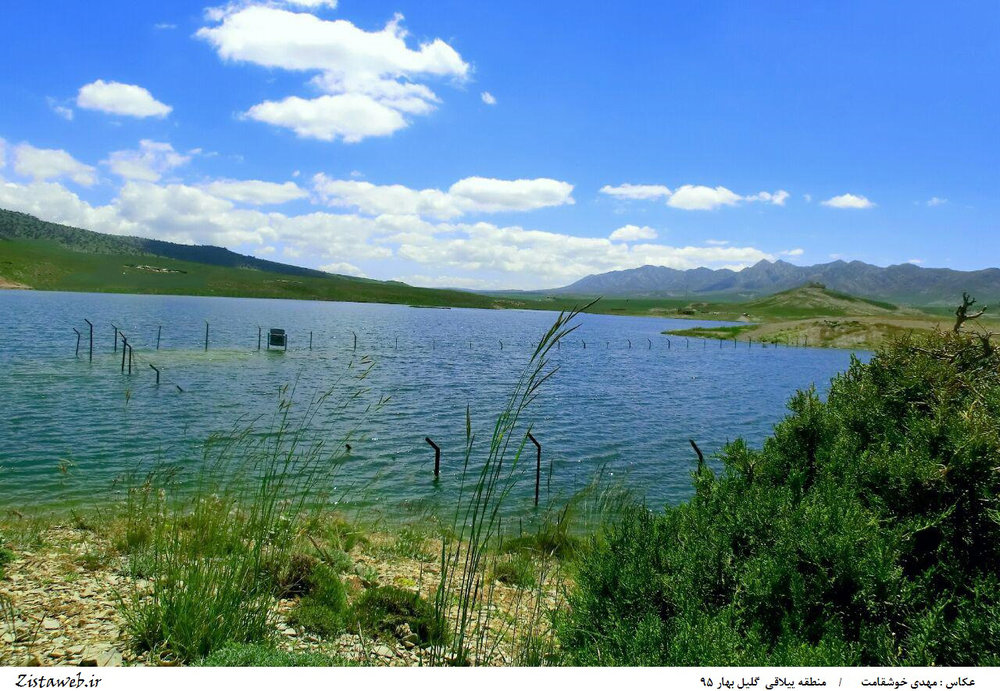 TEHRAN — Kopet Dag in Shirvan county, northeastern North Khorasan province, has received UNESCO recognition for biosphere reserves, North Khorasan provincial chief of department of environment has said.
Kopet Dag is a protected area stretching over 18,000 hectares of land area and is filled with thick forests and variety of plant and animal species.
The biosphere reserve covers part of the Kopet Dag mountain range, along Iran's border with Turkmenistan. The ecological region of Kopet Dag is an important part of the Irano-Anatolian biodiversity hotspot, whose primary function is the conservation of many of the endangered species in this area. The main economic activities are agriculture and livestock, according to UNESCO website.
Over 80 percent of the region is located in Iran, Asghar Motahhari said, noting that by receiving UNESCO recognition different projects implemented in the area can garner international support.
Motahhari highlighted that as involvement of local communities in management of biosphere reserves in order to make them less dependent on natural resources is a characteristics of UNESCO biosphere reserves, over the first phase Iran will also endeavor to focus on locals' capacity building to decrease human-environment conflict along with providing the local with livelihood.
Festivities to celebrate the UNESCO recognition for Kopet Dag will be held in the first half of the [Iranian calendar] month of Shahrivar (August 22 to September 22), he said, IRNA news agency reported.
According to the UNESCO the main characteristics of biosphere reserves are achieving the three interconnected functions including conservation, development and logistic support and outpacing traditional confined conservation zones, through appropriate zoning schemes combining core protected areas with zones where sustainable development is fostered by local dwellers and enterprises with often highly innovative and participative governance systems.
Additionally focusing on a multi-stakeholder approach with particular emphasis on the involvement of local communities in management, fostering dialogue for conflict resolution of natural resource use, integrating cultural and biological diversity, especially the role of traditional knowledge in ecosystem management, demonstrating sound sustainable development practices and policies based on research and monitoring, acting as sites of excellence for education and training, and participating in the World Network are of the other main characteristics of biosphere reserves.
Iran has 13 UNESCO recognized biosphere reserves including Arasbaran, situated in the north of Iran at the border with Armenia and Azerbaijan, Arjan and Parishan, in the Zagros Mountains, situated to the very south of the Zagros Mountains, close to the Persian Gulf, Golestan, located in the north of Iran, Hara, located in the Mehran River delta in the south of Iran near the Straits of Khuran between Qeshm Island and the Persian Gulf, Kavir, in the Anatolian Iranian Desert, Lake Urmia, northwest Iran, Miankaleh, in the southeastern region of the Caspian Sea, Touran, in central province of Semnan, Dena, located in the Central Zagros mountains, Tang-e-Sayad and Sabzkuh, in the southeast of Chahar-mahal and Bakhtiari province, Located in the southeast of Iran, and Hamoun in southeast Iran which includes both terrestrial and wetland ecosystems, and Kopet Dag.
MQ/MG