Asian Games: Four more medals for Iranian competitors in Day 3
August 22, 2018 - 0:0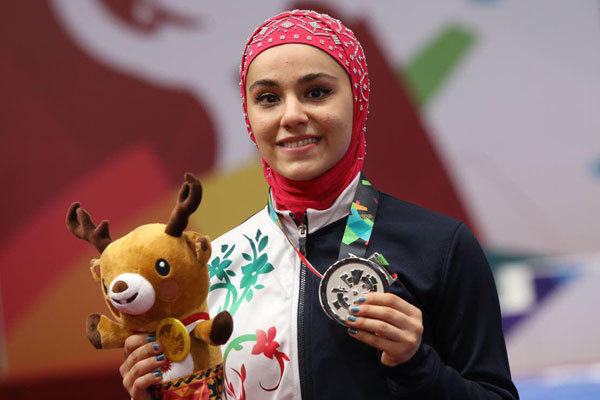 TEHRAN – Iranian athletes finished the third day with an overall tally of four medals comprising one gold, one silver and two bronze medals on Tuesday.
Saeid Rajabi claimed Iran's taekwondo first gold medal in the Games.
He came first after beating Uzbekistan's Dmitriy Shokin 3-2 in the final match of the +80kg.
Zahra Kiani seized a silver medal in women's jianshu-qiangshu wushu.
Kiani scored 9.70 and 9.71 respectively in qiangshu and jianshu and won the silver for a total of 19.41.
She has become the first ever Iranian woman to win a medal in Talou.
In Greco-Roman wrestling, Mehrdad Marani and Mohammadreza Geraei took two bronze medals.
Mardani won the bronze in the 60kg, while Ota Shinobu from Japan seized the gold after beating Kyrgyzstan's Kanybek.
Geraei won a bronze in the 67kg. South Korean Ryo Hansu claimed the gold by beating Almat Kebispayev from Kazakhstan.
The 18th Asian Games stage 465 events out of 40 sports, among which 330 events from 32 sports will feature in the 2020 Tokyo Olympics.
The Games, attracting more than 10,000 athletes, will run through Sept. 2.