Iranian ambassador submits credentials to Polish president
September 9, 2018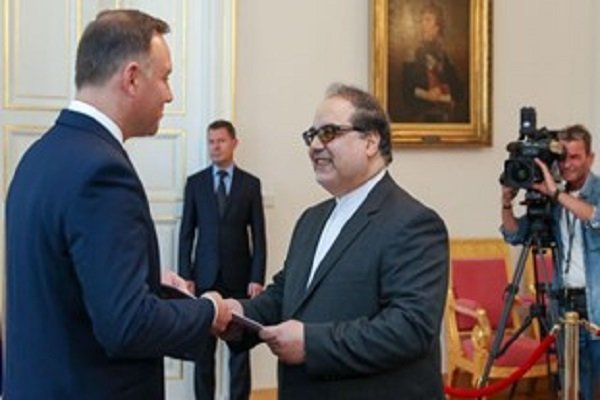 TEHRAN – Iran's new Ambassador to Poland Masoud Edrisi Kermanshahi on Friday submitted his credentials to Polish President Andrzej Duda.
During a meeting which took place at the Polish presidential palace in Warsaw, the two sides vowed to ramp up measures to develop bilateral cultural, political and economic relations, Mehr reported.
The Polish president said the economic capacities of the two countries must be fully tapped into in order to enhance commercial interactions between the two sides.
He added that his country, like other member states of the European Union, is abiding by the Iran nuclear deal, officially known as the JCPOA.
MH/PA