Iran's Zarif wishes happy New Year for Jews
September 10, 2018 - 12:38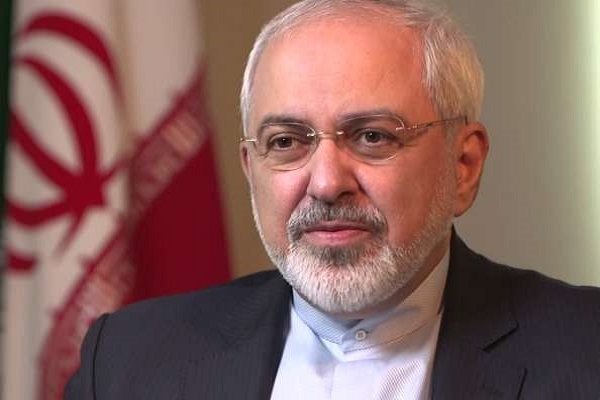 TEHRAN - Iranian Foreign Minister Mohammad Javad Zarif on Sunday wished a very happy New Year for the Jews in Iran and the entire world.
"As the sun gives way to the moon, I wish all my Jewish compatriots and Jews worldwide a very Happy New Year filled with peace and harmony. Happy Rosh Hashanah," Zarif tweeted.
Iran, a home for Jews for more than 3,000 years, has the Middle East's largest Jewish population outside of Israel.
Ali Younesi, the presidential aide for ethnic and religious minorities, also sent a message of congratulations to Iranian Jews on advent of Rosh Hashanah.

Younesi said the chief aim of the teachings of Moses and all other divine prophets was promotion of monotheism, ethics, human dignity, peace and justice.
Calling Iranian Jews the oldest followers of divine religions, the presidential aide said the Jews in Iran have merged valuable Jewish teachings with original Iranians principles "such as peace, tolerance, diversity, and respect for others and human rights".
Younesi said Jews have been contributing to Iranian culture and civilization, citing Sapir Hospital (a charity center in Tehran) which has been receiving all Iranian citizens regardless of their religion is an example of this.
In an interview with DW in April 2017, Siamak Morsadegh, the director of Tehran's Jewish Committee and representative of Jews in parliament, said Jewish life in Iran was "always better than in Europe."
"Generally speaking, the Jews' condition in Iran has always been better than in Europe. In our country's history, there was never a time when all Iranians had the same religion, race or language, so there is a high degree of tolerance. Jews and Muslims respect each other, but at the same time, we know there are differences," Morsadegh stated.
He also said life for a Jew is a "lot better than many people think".
"Jews are a recognized minority here, so we can practice our religion freely. We have more than 20 working synagogues in Tehran and at least five kosher butcheries."
Morsadegh, a physician who works at Sapir Hospital, also refuted claims that Jews are separate from other religious groups in Iran.
"We have economic relationships with Muslims, my closest friends are Muslims. The hospital I work in is a Jewish hospital, for example, but more than 95 percent of both our personnel and patients are Muslim. It's strictly forbidden to ask about religion there because the most important verse of Torah, which is written on top of the hospital, says: "Treat other people like yourself." It does not say "other Jews," it says "other people." It shows that we have a practical relationship with each other and cooperate to make the world a better place.
PA/PA