Expert: Trump's better nuclear deal is an 'illusion'
September 11, 2018 - 9:53
Kelsey Davenport says Trump is bent on fulfilling 'irresponsible' campaign promise on the nuclear deal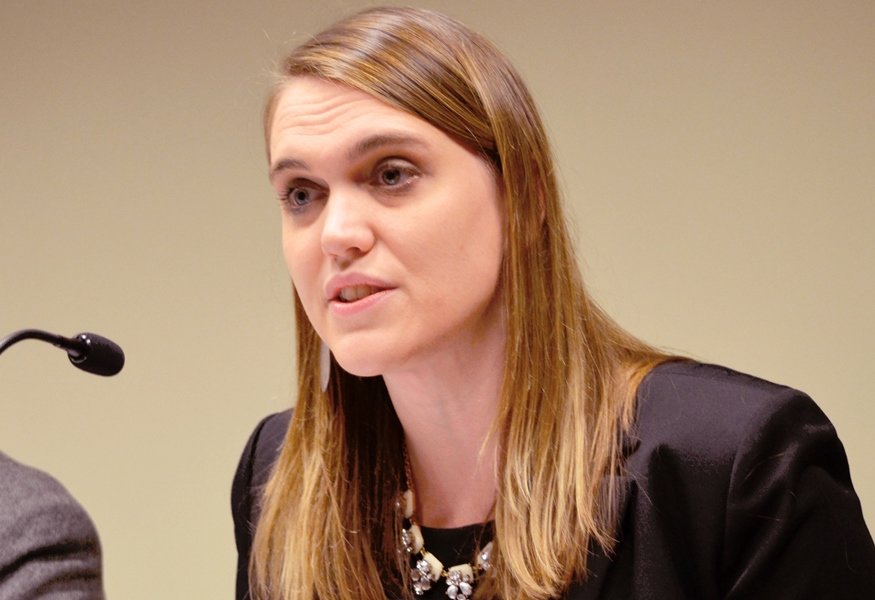 TEHRAN – President Donald Trump is doing his utmost to fulfill his "irresponsible" campaign promise on the 2015 Iran nuclear deal, irrespective of situation and outcomes, the director for Nonproliferation Policy at the Arms Control Association has said, IRNA said on Monday.
Kelsey Davenport said Trump is aiming to fulfill his irresponsible campaign promise to tear-up the nuclear deal with Iran, therefore, nothing would prevent him in blasting the deal, even the reports of the International Atomic Energy Agency (IAEA) on Iran's commitment.
On August 30, the IAEA confirmed that Iran has remained committed to its obligations under the deal, known as the Joint Comprehensive Plan of Action (JCPOA).
This was the second confirmation by the international watchdog since Trump withdrew from the deal accusing Iran of breaching it.
Referring to Trump's claims that he can pressure Iran into a "better deal", Davenport said, "Trump's better deal is an illusion. He has little support for his pressure-centric approach and even less credibility."
Commenting on the U.S. threat of secondary sanctions on other countries for doing business with Iran, the expert said Trump was putting the international community between a rock and a hard place by forcing states to choose between honoring Resolution 2231 in calling to support and sustain the JCPOA and abiding by the U.S. sanctions reimposed on Iran for no legitimate reason.
"Supporters of the deal should call out the United States for undermining the Security Council and Resolution 2231 during the September 26 meeting on Iran, but the Security Council is not going to 'solve' the problem of the U.S. violation or rectify the damage to the JCPOA caused by the reimposition of sanctions," said Davenport, who is also a member at the U.S. Council on Foreign Relations.
"These states must condemn the U.S. withdrawal from the JCPOA, highlight the negative ramifications of that move, and reiterate commitments to continue sustaining the agreement."
'Trump's JCPOA move has isolated America'
Trump's reckless and irresponsible approach to the JCPOA has further isolated the United States and reduced its credibility, she remarked.
Referring to the demand of the French foreign minister who had called on Iran to negotiate on its ballistic missile program, she said any further negotiation at the point when the nuclear deal is in jeopardy is "premature", arguing that "France and the remaining parties to the nuclear deal, should be focused on options to sustain and implement the current agreement. If those obstacles can be overcome, continuing discussions with Iran on the future of its nuclear program after certain JCPOA measures expire and areas of contention like ballistic missiles could be beneficial to both sides."
MH/PA