Russia, Iran, EU, China work to counter U.S.: Ryabkov
September 12, 2018 - 19:58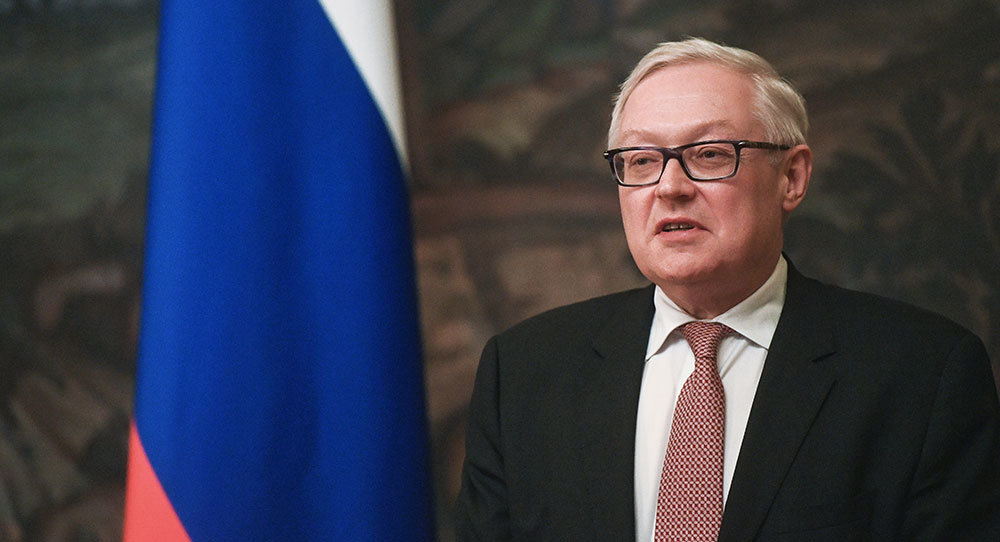 Russia, Iran, Europe and China will intensify work in coming days to counter unilateral U.S. sanctions and Washington's efforts to undermine a 2015 nuclear deal with Tehran, Russia's deputy foreign minister said on Wednesday.
Sergei Ryabkov also chided European companies, saying they are wrong in refusing to cooperate with Iran in the face of U.S. pressure.
Most European firms have ignored a "blocking statute" re-enacted by the EU to protect them against punitive American measures for trading with Iran.
Their withdrawal has undermined Europe's wish to portray the nuclear deal with Iran as a flagship achievement of their foreign policy and a symbol of their growing strength.
Last month, President Donald Trump installed a wave of sanctions targeting Iran's automotive, aviation and metals sectors and threatened that a second wave would "ratchet up to yet another level" in November.
In an interview with the Rossiiskaya Gazeta, Ryabkov said Russia and the European Union have outlined an action plan to resist U.S. sanctions against Iran, according to Press TV.
"We have outlined a set of measures to be discussed with the Europeans," he said. "Plus, our internal efforts are needed to get prepared to the moment when the Americans proceed to the second phase of re-imposing their extra-territorial sanctions against Iran."
Ryabkov said the working sides must find formulas, means and mechanisms to react to the expected second wave in order to minimize losses from the U.S. sanctions.
They, he said, need to find "elaborate measures to continue economic cooperation in a guaranteed and reliable way so that economic operators could see alternatives to yielding to the American dictation."
Ryabkov said the plan is to make international companies "see that there are possibilities to continue lawful and unrestricted business in Iran and with Iranian partners."
"Our collective will and ability to create conditions for unimpeded exports of Iranian oil to external markets would be of major importance," he said.
The second wave of U.S. sanctions is due to kick in on Nov. 4 and hit Iran's exports of oil as well as the country's banking sector.
Trump has pledged to bring Iran's oil exports to zero, to which Iranian officials have responded that they will try to sell as much oil as they can and protect banking cooperation with foreign countries.
"That America says it will zero down Iran's oil sale is baseless, although reduction in the oil sales is possible," First Vice President Es'haq Jahangiri said in Tehran on Monday.