By Afshin Majlesi
Pakistan Defense Day commemorated in Tehran
September 13, 2018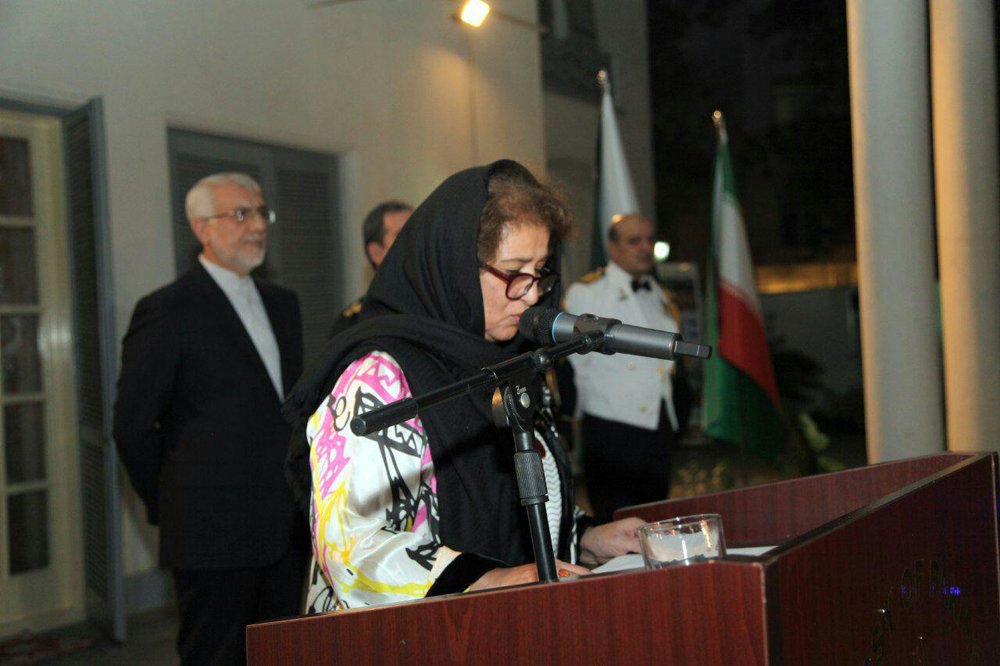 TEHRAN – A host of international envoys and military personnel marked the 53rd Pakistan Defense Day in a ceremony held on Wednesday evening at the Pakistan ambassador's residence in Tehran.
Welcoming the guests, Ambassador Riffat Masood highlighted significance of the day as she paid tribute to Pakistani armed forces, law enforcement personnel and citizens who sacrificed their lives to preserve peace and security in the country.
In a keynote speech, the ambassador said that Pakistan is committed to secure peace and security in the region and has contributed significantly in global campaigns against terrorism and peace-keeping missions all over the world.
"So far 136 Pakistani peacekeepers had laid down their lives in carrying out their peacekeeping mission in different countries."
Elsewhere in her remarks, she said, "The participation of Prime Minister Imran Khan along with leaders of all the major political parties including the Opposition in a Defense Day ceremony in Islamabad sent a message to all Pakistanis and also to the world at large that we stand together as a nation, both military and civilians, in our commitment and goal for a united, strong and progressive Pakistan."
Referring to the menace of extremism and terrorism, Masood added, "The anti-terrorism operation Radd ul Fassad launched by the Armed Forces has broken the back of terrorists and law & order situation in the country has improved."
Another speaker was Brigadier General Qadir Nezami, Iran's Armed Forces deputy commander for international affairs, who stresses that Iran and Pakistan are bonded in strong historical and cultural relations and their political and military ties are exceptional in the region, saying "Both countries are fighting terrorism and extremism… and are determined to secure peace in the region."
Brig Saqib Ali Cheema, Defense & Military Attache of Pakistan, in his speech, shed light on strong military ties between two brotherly countries of Pakistan and Iran.
Earlier this month, Iranian Ambassador to Pakistan Mehdi Honardoost underlined that Iran and Pakistan, as two important neighbors in the region, should make more efforts to enhance mutual cooperation.
AFM