Israel will regret if it does not stop attacks on Syria: Iran
September 28, 2018 - 22:8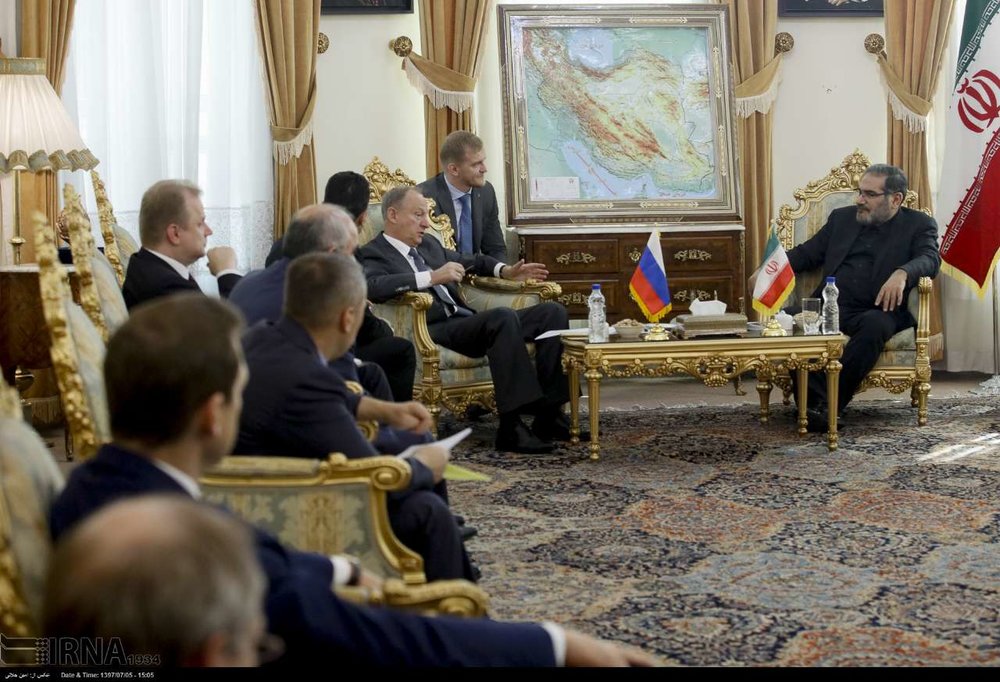 TEHRAN - Ali Shamkhani, secretary of Iran's Supreme National Security Council, said on Thursday that Israel is seeking to perpetuate crisis in Syria by "directly" supporting terrorists and launching attacks on the Syrian and army and resistance forces fighting terrorism, warning that the Tel Aviv regime will "regret if it goes on with its attacks.
Shamkhani said during a meeting with Russian Security Council Secretary Nikolai Patrushev in Tehran.
Russia recently announced that it will arm the Syrian government with S-300 air defense missiles.
Iran-Russia cooperation to fight terror
Shamkhani also said Tehran attaches great importance to expansion of cooperation with Russian in area of security and fight against terrorism.
Elsewhere, he thanked Russia for its position in supporting the 2015 nuclear deal, known as the Joint Comprehensive Plan of Action, after the U.S. withdrawal from the agreement on May 8.
"Using sanctions as weapon by the U.S. against Iran, China and Russia is because of this country's [the U.S.] frustration in countering progress and rising power of these countries."
The top security chief added, "The U.S. can be easily countered through boosting economic cooperation."
For his part, Patrushev urged the international community to counter the U.S. unilateralism.
There will be a crisis in Afghanistan like what happened in Iraq and Syria in the near future if the U.S. unilateral and dangerous actions are not stopped, Patrushev said.
He added, "Today, our region is in danger of transfer of defeated terrorists from Iraq and Syria by the U.S. and its allies."
The Russian official suggested "regional cooperation to prevent such worrisome thing is unavoidable."
He also attached great importance to the role of Iran, Russia and Turkey in settling crisis in Syria.
Patrushev was in Iran to participate in the Regional Security Dialogue conference.
Top security officials from Russia, Afghanistan, India, and China attended the conference.
NA/PA