Iran expecting 7m foreign travelers by yearend
October 6, 2018 - 19:52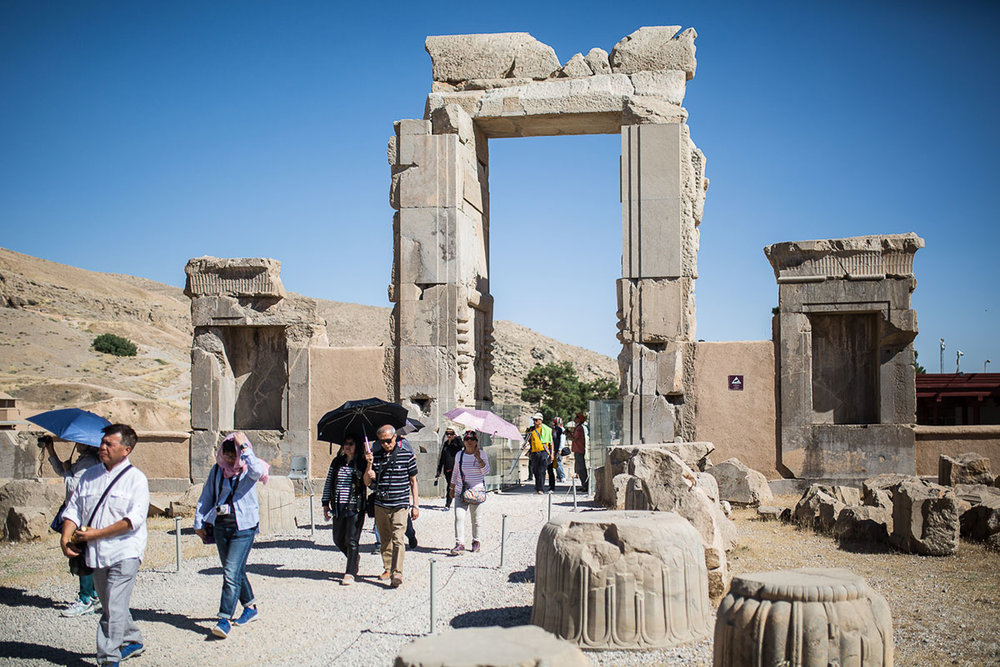 TEHRAN – Iran's tourism chief on Wednesday estimated that international arrivals in the country will be reaching seven million during the current Iranian calendar year (to be ended on March 20, 2019).
"With regard to the rising numbers of foreign travelers to the country, we will reach the figure of seven million in foreign arrivals by the yearend," said Ali-Asghar Mounesan who presides over the Cultural Heritage, Handicrafts and Tourism Organization, CHTN reported.
The number of inbound passengers showed 51 percent year-on-year growth during the first six months of the year, the official said, without mentioning a number.
The surge is widely fueled by pilgrims and visitors from Iran's neighboring countries not by Western nationals.
The CHHTO in July announced that visitors from Azerbaijan, Iraq, Afghanistan and Turkey constituted topmost arrivals in the first three months of the current year, adding: "Inbound passengers from European countries cut by 24 percent year on year during the same period."
Elsewhere in his remarks, Mounesan, who doubles as vice president, underlined that Iran is a budding destination for medical travelers.
"Statistics and surveys indicate that health [and medical] tourism has grown in the country and portions of our hospitals are hosting health travelers."
Iran attracts health and medical tourists mainly from Iraq, Azerbaijan, Afghanistan, the U.S., European countries as well as the Persian Gulf littoral states. According to official statistics, the country hosted some 400,000 medical tourists during the past Iranian year 1396 (ended March 20).
Filled from corner to corner with ancient bazaars, museums, mosques, monuments, gardens, historical sites, rich natural and rural landscapes, Iran hosts some of the world's oldest cultural monuments, including 22 UNESCO World Heritage sites.
Under the 2025 Tourism Vision Plan, Iran is expecting to increase its foreign arrivals from 4.8 million in 2014 to 20 million.
AFM/MQ/MG