AriaMedTour emerges as a giant in medical tourism in Iran: get your rhinoplasty done now!
December 3, 2018 - 20:22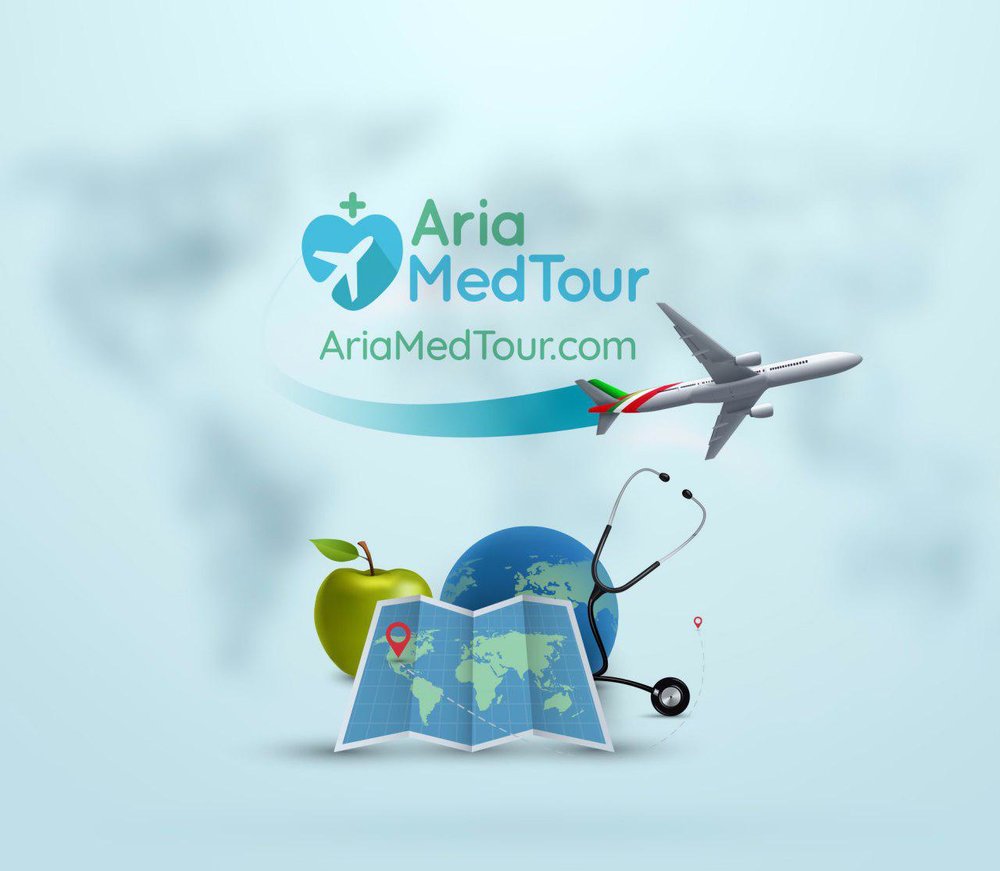 Medical tourism is one of the new untapped potentials which is increasingly gaining ground in Iran.
According to official statistics, the number of health tourists visiting Iran during the first quarter of 2018 almost doubled compared to the same period of the year earlier, announced the head of the Health Tourism Department of the Ministry of Health and Medical Education of Iran, Dr. Saeed Heshemzadeh in an interview with ISNA.
He said that Iran attracted over 300,000 health tourists during the last Iranian calendrer. Another official of the country's medical tourism, Mohammad Jahangiri also said that Iran has the capacity to earn $7 billion from medical tourism annually, which is seven times more than the current figure.
The rising influx of medical travelers to Iran is partly because of the devaluation of the national currency of Iran, which makes healthcare services less expensive for foreign patients who pay in other currencies.
Another factor is the emergence of professional health tourism facilitators during the last few years, which provide services to patients who travel to Iran from other countries to receive medical or cosmetic treatments.
One such company is AriaMedTour, a young startup which has gained a lot of reputation in the field of medical tourism, having attracted a great number of foreign health tourists and offered them quality services since it launched its operation. With a cadre of over 40 skilled employees, AriaMedTour makes use of a professional website to put on display its services in the field of health tourism.
Among the various treatments for which foreign patients choose Iran, rhinoplasty is the most popular. A look at the website of AriaMedTour will show that nose surgery constitutes the lion's share of treatments sought out by foreign health tourists in Iran.
Rhinoplasty in Iran
Iran has been given the nickname 'nose job capital of the world' because of the huge number of nose operation performed in the country, with seven times more per capita nose jobs carried out than in the United States. Rhinoplasty in Iran is so common that young people sporting a white tape over their noses is a very familiar sight in the streets of Iranian cities.
The high demand for nose surgery in Iran is a driving force behind the great competence and experience of Iranian nose surgeons. Some of the Iranian rhinoplasty surgeons have gained world-famous reputation in nose surgery, to the extent that some well-known celebrities have come to Iran in the past years to go under the knives of these skillful surgeons.
Rhinoplasty cost in Iran is also a strong incentive for people to choose Iran as their destination. The considerably lower price of nose surgery in Iran in comparison to other countries is highly contributing to the popularity of Iran as a rhinoplasty hub in the region -- if not the world.
As the most prestigious medical tourism facilitator in Iran, AriaMedTour is prepared to give foreign patients a very pleasant experience of medical tourism in Iran. The company arranges whatever service you need to travel to Iran for a cosmetic or medical treatment, ranging from clinic/hospital and doctor's appointment, visa, accommodations, airport pick-up and drop-off, private transfer, and interpretation and tour guiding services.