By Afshin Majlesi
'Cost-effective, quality medical tourism services atop agenda'
April 8, 2017 - 17:42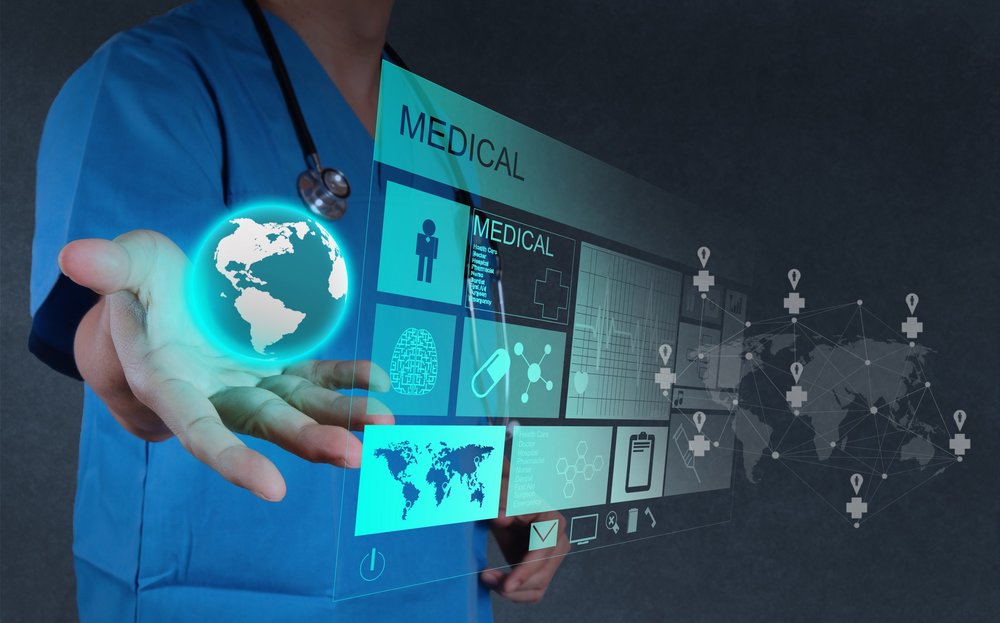 TEHRAN – A significant new element of a growing trade in healthcare has involved the movement of patients across borders in the pursuit of medical treatment and health; a phenomenon commonly termed "medical tourism.
However, according to the World Health Organization, no agreed definition of medical tourism exist; as a result methods applied by countries vary substantially. Some countries count foreign patients' visits to hospitals whereas others count the entry of individual patients into the country.
In a recent interview with the Tehran Times, Vahidreza Mohebpour, who presides over the health tourism department the Ministry of Health and Medical Education, asserts that Iran yields considerable benefits to international health-care seekers, offering affordable yet quality treatment services.
"Cost-effective, high quality, and adequate services have always been the very items on top of our tourist patients' agenda when it comes to select a target country for its medical services," he said.
In what follows, a full text of the interview has been given:
Q: What kinds of medical services do the country provide most for foreign travelers?
A: We offer different kinds of medical services such as eye surgeries and services, cardiovascular surgeries especially pediatric heart surgery, bone marrow transplantation, gynecologic and obstetric surgery, oncologic services, cerebrospinal surgery, orthopedic surgery (total knee & total hip replacement, etc.) and urologic surgery, and so many other services.
In addition, there are many kinds of services for outpatient tourists such as cosmetic, infertility and sterility services.
Q: Why do many across the globe select Iran as their medical tourism destination?
A: Being selected is at the mercy of the reputation of our specialists
- Offering lower prices also has added to the reasons why we are chosen for that matter.
- Cost-effective, high quality, and comprehensive services have always been the items on top of agenda when it comes to select a target country for its medical services.
- High-tech equipment is also another reason.
- Hospitals meeting required quantitative and qualitative standards offer the services.
- It will not take long at all from the time they are placed on the waiting list to the time they are visited by a doctor.
- As every tourist cares for the degree of security in the target country, Iran provides them with high security, which is adequate to be trusted.
Q: How many foreigners and from which countries received medical services in the past Iranian calendar year?
A: In order to collect the data and also providing plans in line with both qualitative and quantitative development in health tourism services in Iran, a system called "Health Tourism System" has been set up in which all hospitals are obliged to enter the information of every single international patient.
Therefore, we have a report of 105,000 patients; however, the number of patients admitted in all the hospitals is much higher than reported. Considering the fact that a large number of health tourists are visited by "day clinics" and also "infertility clinics", and there is no record of their patients' information, the total number is estimated to be more than 300,000.
Accordingly, all "day clinics" and "infertility clinics" have been informed recently and are required to keep a record of all corresponding information in Ministry of Health system.
Countries with most patients receiving medical services include Iraq, Azerbaijan, Oman, and other neighboring countries. The highest percent belongs to Iraq with more than 62% of the whole, and Azerbaijan, Tajikistan, Turkmenistan, and the Persian Gulf states are the others.
Q: How do you compare the status quo with that of the past?
A: As the "health tourism electronic system" has recently been applied to all hospitals, the numbers are not so precise for they have not been collected as I said before. Then the statistics were all just estimated in the past years and consequently are not reliable. For instance, in 1390 (the Iranian calendar year ended in March 2012), which was the year before hospitals recorded the information, the number of health tourists was estimated to be about 30,000.
Q: What goals do the country pursue to promote medical tourism?
A: Iran could make use of its potentials in the field of health tourism and achieve the goals and visions of "Iran in 1404" (The 2025 Outlook Plan), through increasing emphasis on the strength points and introducing them as its unique capabilities, comprehensive planning and operational requirements of field units and provide leadership in this industry.
Although the service sector comprises 46% of Iran's GNP, the sector still suffers lack of supportive programs, and health tourism constitutes a small portion of the market.
Q: How the trend was changed following the implementation of the nuclear deal known as the JCPOA?
A: Regarding the issue of health tourism, by creating a suitable platform for improving international relations after the Joint Comprehensive Plan of Action, cooperative contract with neighboring the countries, and also performing targeted programs and multilateral cooperation with the respective organizations, in order to provide international patients with some facilities to enter the country, all of them have a crucial role in increasing the amount of foreign patients.
By promoting those international relations, the policymaking process of Ministry of Health has been progressed in this regard. There are many important measures that have been done in order to organize hospitals and other health centers, such as designing the health tourism electronic system for recording the information of international patients, standardization of more than 100 hospitals, codification of "International Patient Department's instruction" for "hospitals", "day clinics" and "infertility clinics". Another important measure was holding the 5th educational course on health tourism.
Finally, it is expected that because of proper planning, high degree of security, and peaceful foreign policy, the number of health tourists will quickly and sharply increase in the future.
AM/MG