After India-Russia defense deal, Pakistan to import drones from China
October 11, 2018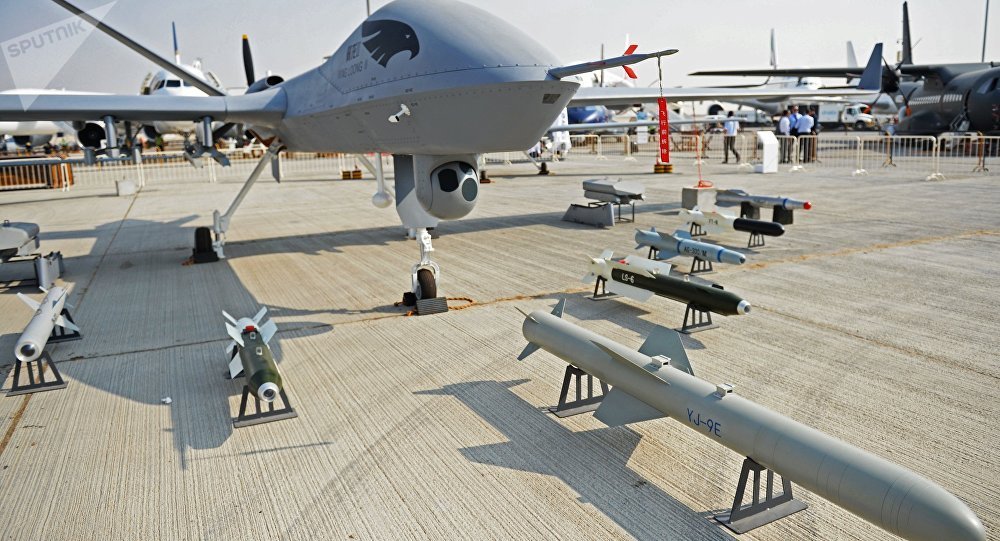 TEHRAN - In a new development that military observers believe can potentially lead to arms race in the region and lead to more tensions between the two estranged nuclear-armed neighbors – India and Pakistan – China is likely to export drones to Pakistan.
According to a report in China's state-controlled newspaper Global Times, Pakistan will import 48 Chinese drones in what is seen as the largest such arms deal of its kind.
An ambitious deal involving as many as 48 Wing Loong IIs, the report quotes military expert and TV commentator Song Zhongping sayin that it would be China's largest export deal for drones to date.
Wing Loong II, made by Chengdu Aircraft Industrial (Group) Company, is a high-end reconnaissance and strike multi-role endurance unmanned aircraft system. It made its maiden flight in February last year, China's Xinhua News Agency reported.
It makes sense the aerobatic team was closely involved with the deal, Song is quoted in the report, noting that the team is expected to train the drone operators. The deal is trustworthy given the close military ties between the two countries and Pakistan's need for drones, he added.
U.S. drones like the MQ-1 Predator and MQ-9 Reaper are technologically more advanced, but Washington limits their export, Song said, adding that the Chinese drones will enjoy more success in the international market in the future as they perform similarly at a lower cost.
The Pakistan Air Force's Sherdils Aerobatic Team did not reveal how much it was worth, when it was struck or when the Wing Loong IIs will be delivered, the report added.
But the air force academy aerobatics team announced that in the future the Pakistan Aeronautical Complex Kamra and the Aviation Industry Corporation of China's Chengdu Aircraft Industrial (Group) Company will jointly manufacture the drones.
Pertinently, India sealed a $5.43 billion (Rs 40,000 crore) deal with Russia for advanced S-400 Triumf air defense missile systems last week. The agreement to buy the world's most lethal surface-to-air missile system was reached during Russian President Viladimir Putin's visit to New Dehli, which Pakistani media said "affects the balance of power in the South Asian region".
Indian military experts, quoted by Times of India newspaper, were unperturbed about the development. "They will be good targets for our air defense missile systems. Unmanned aerial vehicles (UAVs) like Wing Loong-IIs may be good over Chhattisgarh but will be dead meat in defended or hostile airspace along the Line of Control or for that matter, Doklam," a senior officer was quoted saying.
Pakistanis and Indians have traded hostilities since the partition of erstwhile British India in 1947. The two countries have gone to war on three occasions since the acrimonious divide and border clashes over the contested Kashmir region continue despite the ceasefire accord.
In recent years, Pakistan has inched closer to China, dumping the U.S. The China-Pakistan Economic Corridor (CPEC) under 'One belt one road' has given new direction to cooperation between the two new all-weather allies.
On Tuesday, the two countries also signed 8 Memorandum of Understandings (MoUs) worth $100 million for mutual investment in seafood, agriculture, steel and pharmaceutical sectors. Around 14 private companies from both sides signed MoUs for mutual investment and joint ventures to expedite the trade and business between the two countries, said a report in The News International.