Iran speeding up 'smart police' initiative
October 16, 2018 - 20:17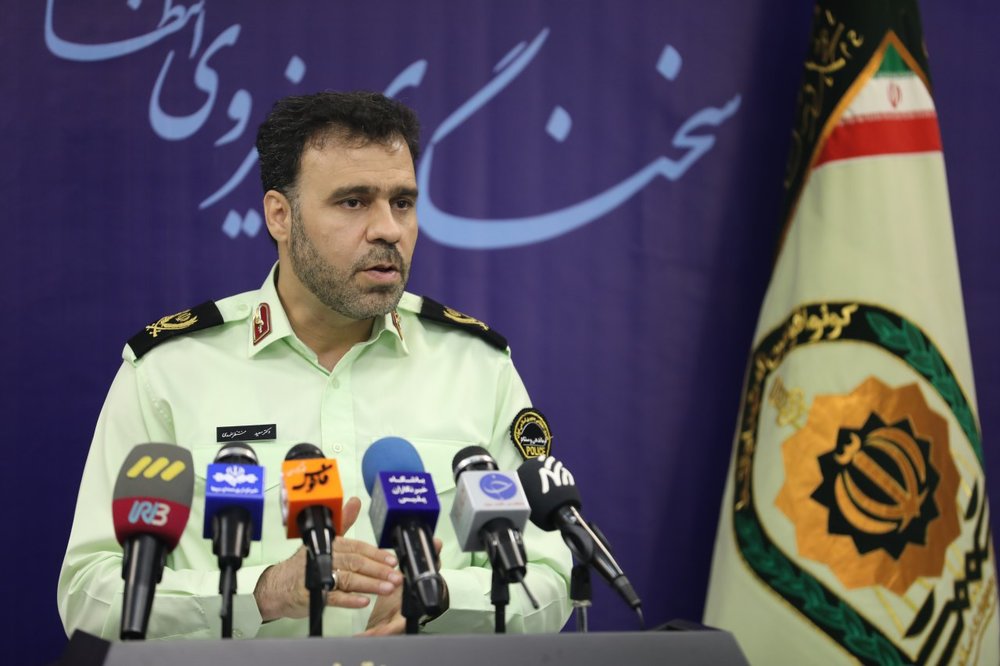 TEHRAN – The smart police project which has initiated years ago in Iran, is now being accelerated, General Saeid Montazer-al-Mahdi, the police spokesman, said on Monday, IRIB reported.
"Smart police is not a concept for us, but it is a practical and insightful project," he explained.
According to the guidelines declared by the Leader of the Islamic Revolution Ayatollah Seyyed Ali Khamenei, the police should be kind, strong and at the service of citizens, he said.
Regarding the modernization of the societies in coming years, the traditional approach of police cannot be useful anymore, he said.
The police should have a smart approach toward the social issues, he said.
He also explained about the smart management and the smart managers, which are important for benefiting from smart system.
He named smart systems for issuing passport, driving license as well as smart traffic control camera and data centers as some steps taken to smart police project.
He said that the police plans to use Internet of Things (IoT) as well as negotiating with startups and support knowledge-based companies, which offer services and ideas to improve police services to people in near future, he added.
SB/MQ/MG