Khashoggi case a big test for self-proclaimed human rights defenders, Iranian president says
Rouhani: Killing of Khashoggi by al-Saud family unthinkable without U.S. green light
October 24, 2018 - 16:56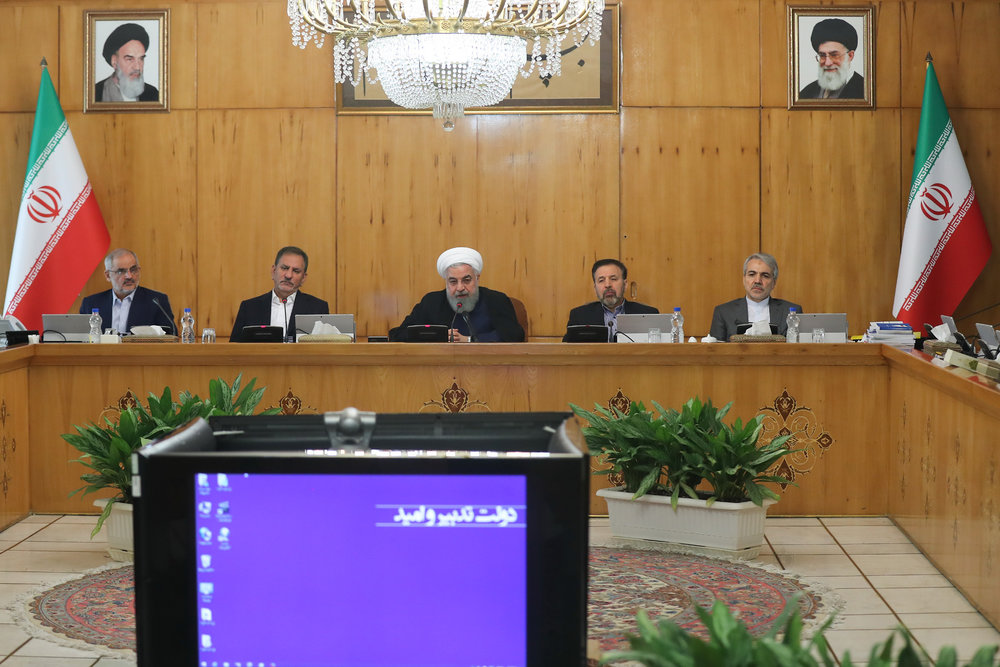 TEHRAN – Iranian President Hassan Rouhani said on Wednesday that the murder of Saudi journalist Jamal Khashoggi is a big test for the whole world, especially for self-proclaimed defenders of human rights in the U.S. and Europe.
"Nobody assumed that in today's world we would witness such an organized murder and I do not think a country would dare to commit such a crime without the U.S. support," he said at a cabinet session.
He added, "It seems that a tribe which is ruling a country enjoys protection and commits such crimes by relying on a superpower which supports them and prevents any international court to hear complaints against them."
Rouhani also urged the Turkish government to continue "precise" and "unbiased" investigation until all dimensions of the crime are revealed.
Khashoggi, a Saudi journalist, was killed in the Saudi consulate in Istanbul on October 2.
Riyadh initially denied knowledge of Khashoggi's fate, claiming that he left the consulate. However, later Saudis admitted that he was killed in the consulate.
Turkish President Recep Tayyip Erdogan said on Tuesday that there are strong signs the killing of Khashoggi was planned and that he was killed in a "savage way".
He said Saudi authorities must reveal those who planned to kill the writer, regardless of their rank.
'Govt. to make extra efforts to serve people'
Rouhani also said that his government will make extra efforts to serve the people and urged all officials to take more actions in line with solving the people's problems.
He also expressed hope that the parliament will endorse nominated ministers in the next week's hearing.
On Sunday the names of four nominees for the post of labor, economy, industry, and transport ministers were released.
Rouhani has proposed Farhad Dejpasand as the minister of economy; Mohammad Eslami as minister of transport and urban development; Mohammad Shariatmadari as minister of cooperatives, labor, and social welfare; and Reza Rahmani as minister of industry, mine and trade.
NA/PA