Advisors misinform Trump, Iran says
October 27, 2018 - 4:10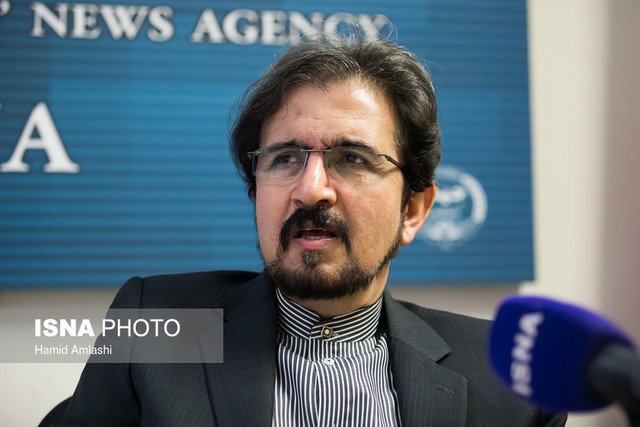 TEHRAN – Iranian Foreign Ministry spokesman Bahram Qassemi has said that President Donald Trump is being misinformed about the Middle East by the team of his advisors.
"It seems that Trump has no essential knowledge about the region, its history and people, and developments in the recent years.
"Unfortunately, his advisors do not consider the U.S. people's interests and receive misinformation from the terrorist groups and discredit Trump and the U.S. people," he told ISNA in an interview published on Friday.
In an interview with The Wall Street Journal published on Thursday, Trump claimed that Iran was going to "take over everything: Syria, Yemen" and it was stopped when Washington withdrew from the 2015 nuclear deal in May.
Qassemi said, "Unfortunately, the U.S. president has get used to saying repeated, wrong and unfounded stories about Iran. We know that it is difficult to change a habit, however, it is possible to do so by making efforts."
Trump should had realized by now that Iran has never sought to take over a place, he said.
"He [Trump] has probably mistaken Iran with the name of another country and the terrorist groups he is familiar with," he added.
Elsewhere, he said that Iran's principled policies in the region are "transparent" and surely Iran has not changed its regional policies after Trump took office in the White House, he noted.
Trump claimed in his interview that Iran is not the "same country" after the U.S. quitted the nuclear deal.
"Iran is not the same country since I took away the—you know, the—you know, it's a different country," he said.
NA/PA