Putin: Syrian crisis won't be resolved without Iran
October 28, 2018 - 21:2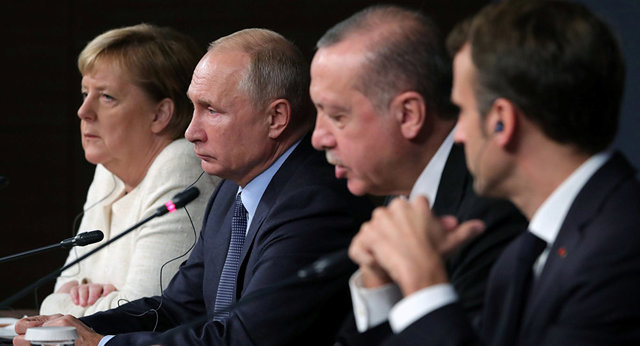 TEHRAN – Russian President Vladimir Putin said on Saturday that in the absence of Iran, it is not possible to resolve the Syrian crisis, IRNA reported.
"Iran is one of the three guarantor states of Astana Peace Process for solving Syrian issues and without Iran, the problem will not be solved effectively," Putin told a conference on Syria attended by French, German and Turkish presidents in Istanbul, urging Iran's presence in similar events.
Elsewhere in his speech, Putin hoped that Syrian Constitutional Committee would be set up and start work by the end of the year.
MH