Russia briefs Iran on quadrilateral Syria talks
November 5, 2018 - 20:27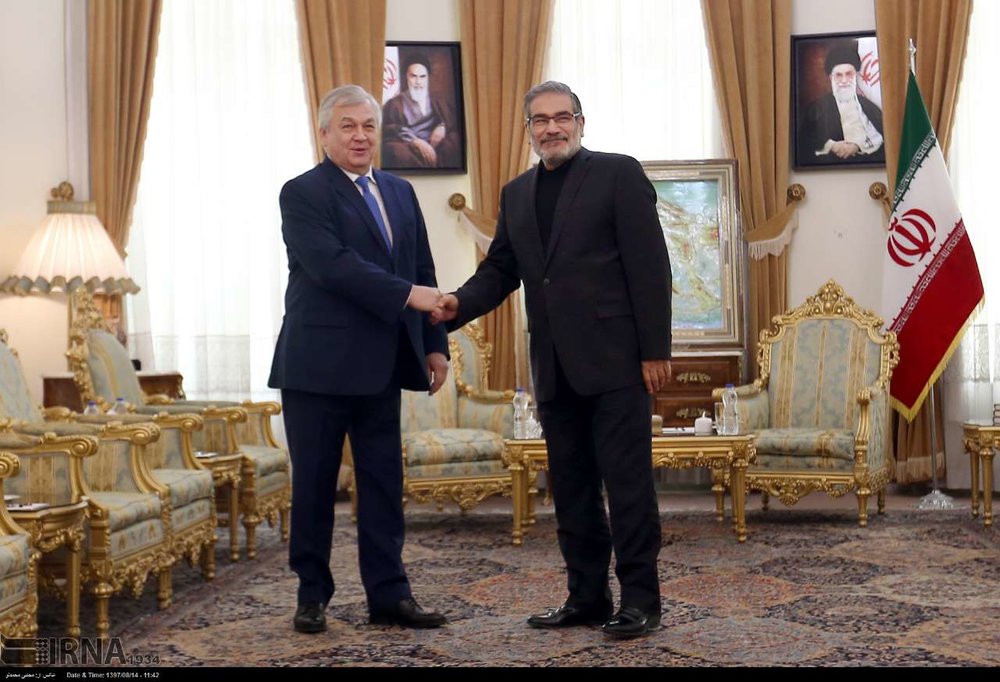 TEHRAN - Alexander Lavrentiev, the Russian president's special envoy for Syria, said on Monday that had come to Iran to brief Tehran on the quadrilateral Syria talks in Istanbul and also to announce support for Iran against the U.S. sanctions.
During a meeting with Ali Shamkhani, secretary of Iran's Supreme National Security Council, Lavrentiev said that Iran plays a "constructive role" in Syria's peace process.
On October 27, Russian President Vladimir Putin, Turkish President Recep Tayyip Erdogan, French President Emmanuel Macron and German Chancellor Angela Merkel held a quadrilateral summit on Syria in the Turkish city of Istanbul. While Iran was not present in the summit, both the Russian and Turkish presidents underlined the role of Tehran in the Syria peace process.
Shamkhani said that Iran and Russia will continue to support the Syrian armed forces against militants.
Elsewhere, he called for actions by countries, which have been victims of the U.S. "cruel sanctions", to stop Washington from using "destructive weapon of dollar against the independent countries".
U.S. President Donald Trump unilaterally withdrew Washington from the 2015 nuclear deal in May and ordered sanctions on Iran. The first round of sanctions went into force on August 6 and the second round, which targets Iran's oil exports and banks, were announced on November 4.
NA/PA