Zarif: U.S. sanctions are 'crimes against humanity'
November 9, 2018 - 20:0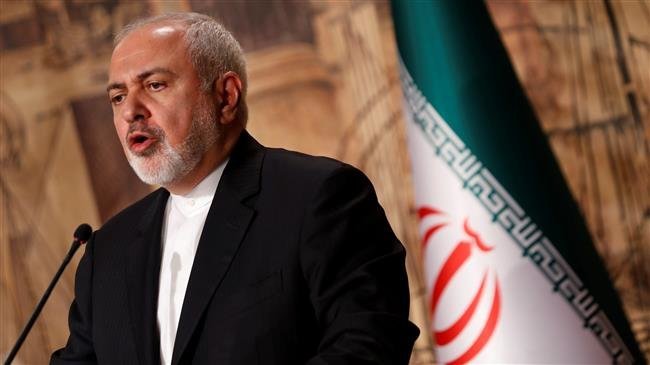 TEHRAN - Foreign Minister Zarif said on Thursday that the U.S. sanctions against Tehran which ban Iranians' access to financial services to buy food and medicine are "crimes against humanity".
The remarks by Zarif came a day after U.S. Secretary of State Mike Pompeo told BBC Persian that it is up to Iran's leaders to decide whether or not the Iranian people should "eat".
While humanitarian goods, like medicine, are indeed officially exempt from sanctions, international banks and businesses are hesitant about trading with Iran altogether, even when it comes to food and medicine, out of fear that they will face punishment should they run afoul — even accidentally — of those sanctions.
Pompeo also claimed that starvation in Yemen, which has been under the Saudi-led attacks since 2015, is Iran's fault.
"Just as with Yemen, @SecPompeo blames Iran for unlawful US sanctions preventing Iranians' access to financial services for food and medicine. Naturally, we will provide them for our people in spite of US efforts. But US is accountable for crimes against humanity re Iran & Yemen," Zarif tweeted.
PA/PA