Homa Hotel Group to introduce absolute bargains at weekends
Intl. advertising, forex-based tariffs needed for Iran's hospitality industry: hotelier
November 19, 2018 - 21:46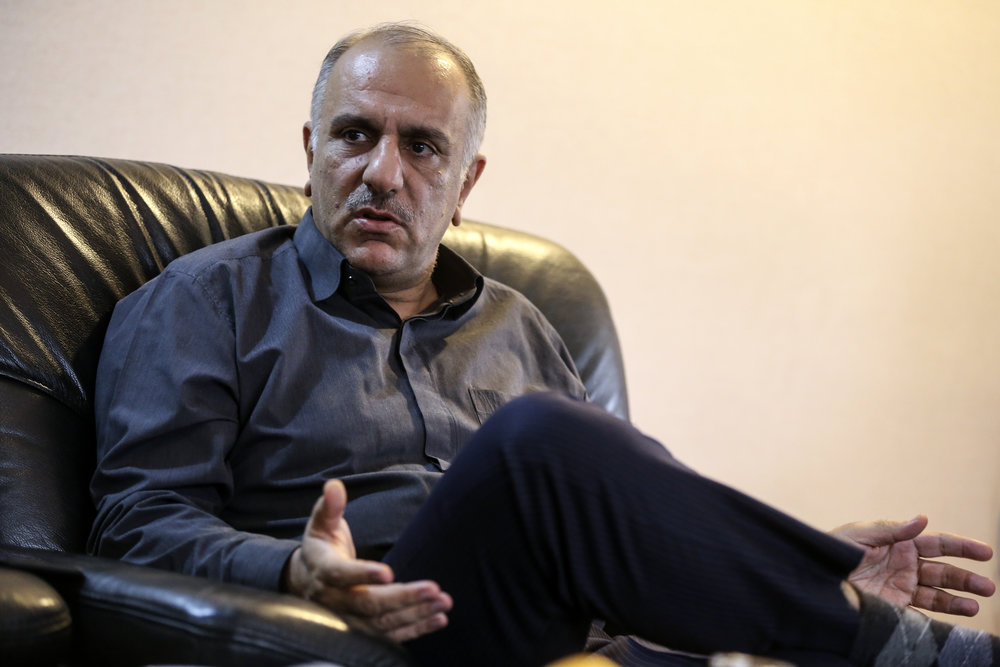 TEHRAN – The managing director of Homa Hotel Group believes that Iranian hotels should be authorized to charge foreign customers with forex-based tariffs as he attaches importance to have attractions advertised in major international media.
Asghar Khayamian told the Tehran Times in a recent interview that "We do need a marketing campaign to have significant presence of international travelers in the country."
"Affiliated with the Social Security Organization, Homa Hotel Group is a chain of five-star hotels in Tehran, Shiraz, Bandar Abbas and Mashhad, some of which amongst pioneering in the country."
Briefing the group, he added that the chain gains over 50 years of experience under its belt by the assistance of some 1000 employees.
"Due to the growing numbers of tourists in Mashhad, a second was constructed to provide the guests with optimum level of service."
He noted that the Tehran Homa Hotel, in an innovative approach, aims to offer absolute bargains at weekends, which could attract many people.
"We anticipate that families would highly welcome the scheme for a change… staying in five-star hotel would be fun, moreover they can benefit from all its facilities and programs that we provide in a bargain price."
Dignified renovations
Khayamian underlined that constant renovation has long been on agenda in such a way that any of the hotels would not be shut due to being renovated.
"We have made over each of our hotels in stages… they should be restored regularly due to the fact that both domestic and foreign guests are sensitive to even the smallest negative points."
To cite some examples, he said, "For instance, one of our hotels in Mashhad commonly known as Hotel-e Ahmadabad, recently underwent a restoration project in order to seem dignified to its customers… moreover, parts of our hotels in Tehran and Bandar Abbas have been renovated in a situation that they weren't closed yet didn't pose any problem for the guests."
Elsewhere in his remarks, he said that "Of our grand strategies it to make hotels in several [touristic] cities including Isfahan and Hamedan."
Occupancy rates soar in Mashhad hotels not others
The official also referred to occupancy rates of the hotels as he made a comparison between its figures in the first half of the current Iranian calendar year (started on March 21) and that of the year earlier.
"Dramatic changes in the value of rial [the Iranian currency] have had a significant impact on the tourism sector… occupancy rates of our Mashhad hotels have seen rise particularly by Iraqi travelers but the situation in our other hotels is quite different."
The holy shrine of Imam Reza (AS), the eighth Shia Imam, in the province's capital city of Mashhad, attracts thousands of pilgrims each day. The city has also the highest concentration of water parks in the country, and it also embraces variety of cultural and historical sites which are generally crowded.
worldwide advertising required
Managing director of the Homa Hotel Group believes that Iran's hospitality industry suffers from the lack of appropriate marketing in the global scene, saying "Unfortunately, a misconception is fueled [particularly by some Western media outlets] there is less security in Iran.
"For a potential traveler, certainly, when there is no safety factor, the price factor cannot play a decisive role, however if there is a robust sense of security, one can discuss the issue of setting rates and pricing."
The official explained that tourism and hospitality are widely considered as very sensitive industries, saying "In the current situation, many foreign tourists have a distorted image of Iran in terms of security, recreation and accommodation as long as they haven't set foot in the country…. on the other hand, such miscalculation induces foreign investors not to risk in our country."
He went on to stress that constructing hotels and the hospitality industry is considered as interesting yet troublesome business, saying that over the past couple of years, the country's tourism sector has been faced with some uncertain prospects because at one time the number of passengers sharply increases and later suffers somewhat a recession.
In search of new markets
Khayamian also quoted some top travel agency managers who say international package tours have declined over the past couple of months.
"In an attempt to change this status quo, Homa Hotel Group, on its own, is exploring new ideas… We are actively looking for new markets, for instance, offering special services to medical tourists to meet the growing demands of incoming patients."
"Iran is famous for wallet-friendly costs and high medical status in this regard."
The costs of medical treatment in Iran is almost ten times cheaper for international medical travelers in comparison with the U.S. and Europe, Mohammad-Hassan Bani-Asad, the CEO of Tehran's five-star Gandhi Hotel-Hospital, said in October.
Data from the Health Ministry's medical tourism department shows that the country hosted more than 300,000 patients in the 2017-2018 financial year, NewsAsia reported.
The official data shows that foreign patients are drawn by affordable treatments and high quality of services. Most of them come from neighboring Iraq, Kuwait, Azerbaijan, Turkmenistan, Pakistan and some come from as far away as Eastern Europe. Dental procedures, organ transplants, heart surgery and cancer treatments are among the most requested services.
Health officials target a revenue of $2.5 billion by 2025 from $500 million that the country now receives.
AFM/MQ/MG