Zarif says Iran will thrive despite U.S. sanctions
November 20, 2018 - 12:7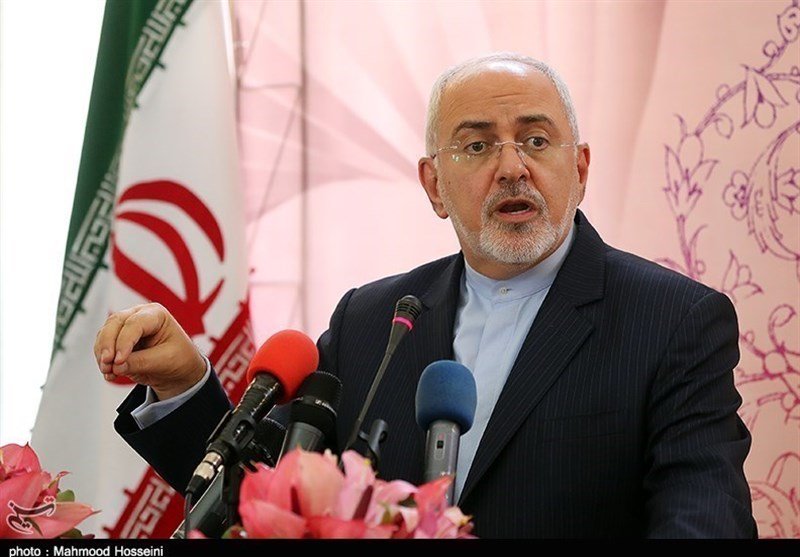 Iran's foreign minister has said his country will not only survive newly reimposed U.S. sanctions but it will thrive.
The Trump administration announced sanctions this month covering banking, oil exports and shipping, aimed at forcing Tehran to stop what the U.S. described as its "destabilizing activities" in the Middle East.
Speaking after meeting the British foreign secretary, Jeremy Hunt, in Tehran on Monday, Mohammad Javad Zarif said, "We are used to pressure and we are used to resisting pressure. Sanctions always hurt and they hurt ordinary people, but sanctions seldom change policy, and that has been the problem with U.S. sanctions all the time. They do not take people back to the negotiating table. In fact, they strengthen the resolve to resist.
"We will certainly survive. We will not only survive – we will thrive. We have tried to minimize the impact on the population but the ordinary people are going to suffer, the economy is going to suffer."
Zarif insists restrictive measures will strengthen Iranian resolve to resistSpeaking to the Guardian, Zarif said he was confident the Iranian oil industry would find markets, even though the U.S. measures have pushed down exports sharply. "There are always markets for oil, it depends on the conditions and the price," he said. "I believe Iran will always sell oil."
Zarif also challenged claims by the U.S. secretary of state, Mike Pompeo, that the sanctions had been constructed to exempt humanitarian supplies, such as food and medicine.
"The U.S. has imposed financial sanctions on Iran," he said. "When you want to transfer money, the bank does not ask whether it goes for food or other items – that is why sanctions always hit food and medicine.
"The U.S. is not living up to its promises. We believe all sanctions are unlawful, and against UN Security Council resolutions, but the U.S. is not even truthful to the commitment they have made."
Zarif said Iran was frustrated by the slow pace of EU moves to help European companies that want to continue trading with Iran.
A clearing house known as a special purpose vehicle, designed to allow European companies that trade with Iran to bypass the sanctions, is due to be set up within the next few months. It has been seen as critical to reassuring Tehran that the EU wishes to reward Iran for signing the 2015 deal on its nuclear program by expanding business with the country.
"What is important is that Europe has made the political commitment but, unfortunately, so far as practicabilities are concerned, it has been very slow," Zarif said. "Hunt gave me commitment that the UK believes in the nuclear deal, but we also need to see some action."
On Yemen, where Iran stands accused of stoking the civil war by backing Houthi rebels, Zarif said his country had been pushing for a ceasefire for years.
"The humanitarian nightmare cannot continue," he said. "All the Yeminis are prepared to come to the negotiating table provided the [Saudi-led] coalition enables them to do so."