Traffic-related deaths in urban areas drop by 6% compared to last year
November 22, 2018 - 10:45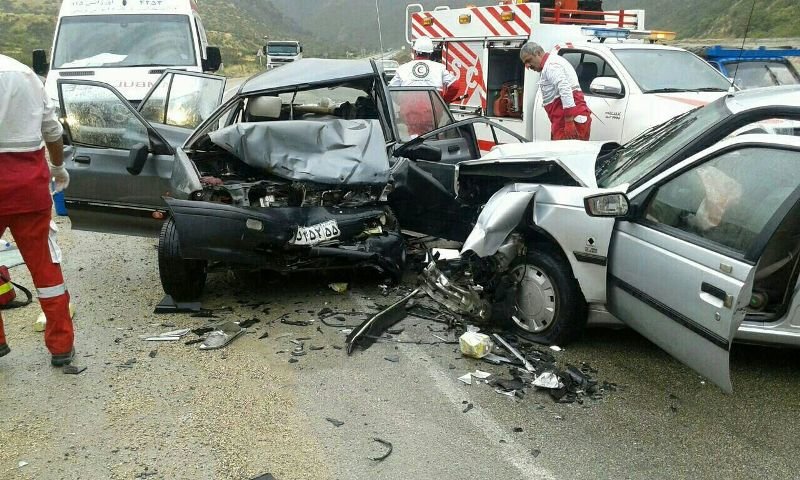 TEHRAN – Road fatalities caused by traffic accidents occurred in urban areas have dropped by 6 percent during the first six months of the Iranian current calendar year (March 21- September 22) compared to the same period last year, Traffic Police chief said on Tuesday.
"Over 80 percent of the road casualties in urban areas are motorcycle riders or pedestrians," Mehr quoted Taqi Mehri as saying.
He further expressed hope that traffic incidents to come to a halt, saying that with the scientific research and cooperation of responsible bodies, traffic accidents decreased by 6 percent in the urban areas.
Transportation today is one of the most important issues playing an important role in the economic development of any country, Mehri noted, adding, the more use of railway and freight transport increase, the less traffic accidents will occur, this is while currently road transport constitute over 90 percent of the total transportation.
"There are more than 5,000 rural and urban roads prone to traffic accident in the country and measures need to be taken in order to redesign them," he added.
In the Iranian calendar year of 1385 (March 2006-March 2007), road casualties accounted for 19.5 percent per 10,000 vehicles, while the number of cars have been increased by 85 percent by the end of the Iranian calendar year of 1396 (March 2017-March 2018), which means that road casualties also increased compared to 11 years ago.
Some 28 million people currently have driving license and over 21 million cars are running in the country, he further noted.
Referring to the significant role of seat belt in survival of many people from car crashes, he noted that fortunately, more than 90 percent of drivers in Iran use seat-belts.
Mehri went on to highlight that traffic incidents cannot be reduced unless the risk factors are identified, the major one of which is definitely reckless driving.
"About 51 percent of the road accident victims have been adults aging 21-50, which means that the country has lost many of its workforce," he added.
He further explained that cars with only one passenger inside constitute 60 percent of the total cars moving in the country in early mornings, which has increased road traffic accidents and reduced biking and walking.
Approximately 15 percent of the accidents occur outside the cities are due to illegal overtaking, he said, regretting that child fatalities as a result of road traffic crashes also is estimated to be around 8 percent of the total road victims.
Pointing to the deaths due to the severity of injuries, he stated that about 7 percent of the people injured in crashes die on the way to hospital and some 42 percent in the hospital, while the rest amounting to 51 percent lose life immediately in the accident scene.
At the 4th National Traffic and Safety Conference held on Tuesday Dr. Christoph Hamelmann Representative of World Health Organization (WHO) in Iran, said that proportion of traffic injuries in Iran is higher than in most other parts of the eastern Mediterranean region and elsewhere in the world, and is one of the country's most serious problems.
In 2018 more than 1.25 million people lost their lives on the world's roads which is among the top 5 leading causes of death in Iran, he added.
"To save millions of lives the UN General Assembly proclaimed the Decade of Action for Road Safety 2011–2020. It evolves around five pillars including building road safety management capacity; improving the safety of road infrastructure; further developing the safety of vehicles; enhancing the behavior of road users; and improving post-crash response."
FB/MQ/