Buildings in Kermanshah withstand massive 6.4 quake: report
November 27, 2018 - 16:52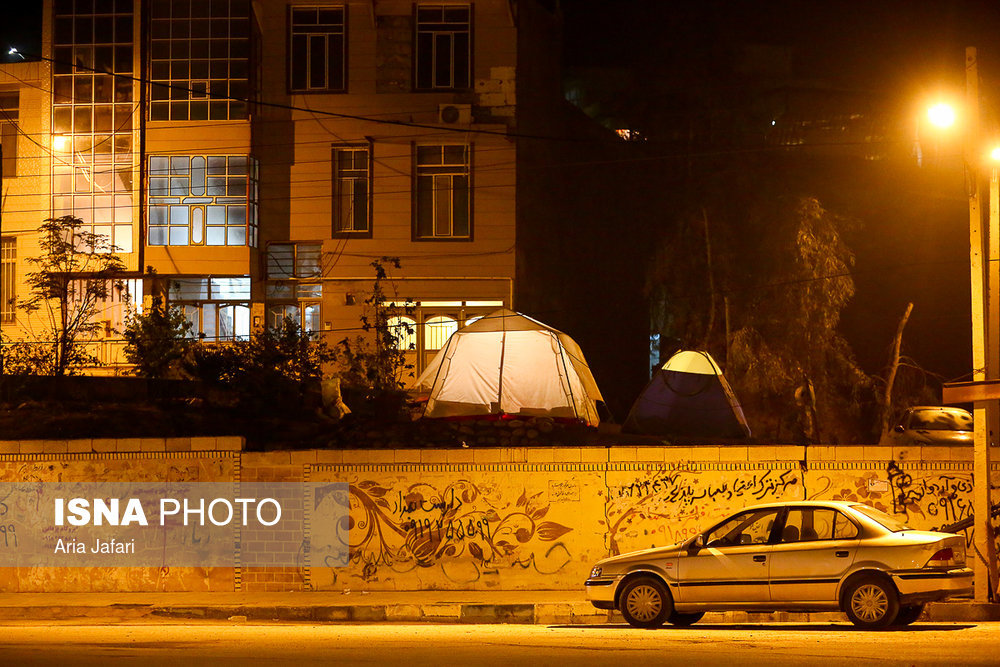 TEHRAN — While a powerful quake measuring 6.4 on the Richter scale rocked the western city of Sarpol-e Zahab in Kermanshah province on Sunday, almost all buildings withstood the temblor, local media reported.
Over 700 people were reportedly injured and except for a small number many were discharged from the hospitals within hours.
No one was injured or died because of being buried under heap of rubble; almost all of them sustained injuries while running way terrified at the temblor.
That was while on November 12, 2017 a destructive magnitude 7.3 earthquake hit Sarpol-e Zahab. Some 90,000 houses were partly or completely damaged by the tremor in urban and rural areas leaving many displaced. Sadly, the quake took over 660 lives and left more than 10,000 injured.
After the tragic magnitude 7.3 quake of last year many organizations including Islamic Revolution Housing Foundation affiliated to Transport and Urban Development Ministry as well as Islamic Revolutionary Guard Corps along with volunteer groups joined hands in rebuilding the quake-hit areas since last year.
While many were worried about the resistance of the newly-constructed building against another earthquake the powerful quake of Sunday night was solid evidence of the buildings seismic resistance.
Houshang Bazvand, Kermanshah Governor general told Sobh-e No daily newspaper that as a result of the earthquake, 729 individuals referred to healthcare centers and only 18 were hospitalized.
"This indicates that many were only terrified of the earthquake as they have been dealing with recurrent earthquakes over the past year, it is pretty normal for them to feel this way," Bazvand suggested.
The earthquake was pretty huge and occurred at a shallow depth of 7 kilometers and is the biggest quake after last November's temblor, he added.
But thankfully no one died as all the houses are either reconstructed or retrofitted, he highlighted.
Omid Rostami one of the residents of Sarpol-e Zahab also told Sobh-e No daily newspaper that once the earthquake hit, people were scared stiff, but the houses were not damaged except for five of them which didn't go through any retrofitting process over the last year.
Rostami also highlighted that only 7 individuals who sustained injuries were transferred to Kermanshah to receive professional medical care.
Mehrbanoo, another residents of Bazmirabad, a village in Sarpol-e Zahab, also said that the quake only moved the furniture around and didn't cause any damages to the houses in the village. Even the windows are not broken, she added.
What has happened in Kermanshah over the past year have a clear message: retrofitting and reconstruction of rundown areas is a must for all cities and villages nationwide as Iran, located in the Alpine-Himalayan orogenic belt, where more than 95 percent of the world earthquakes occur is a seismic country.
MQ/MG