IRAPEN ready to launch, aiming to control NCDs 
November 29, 2018 - 2:16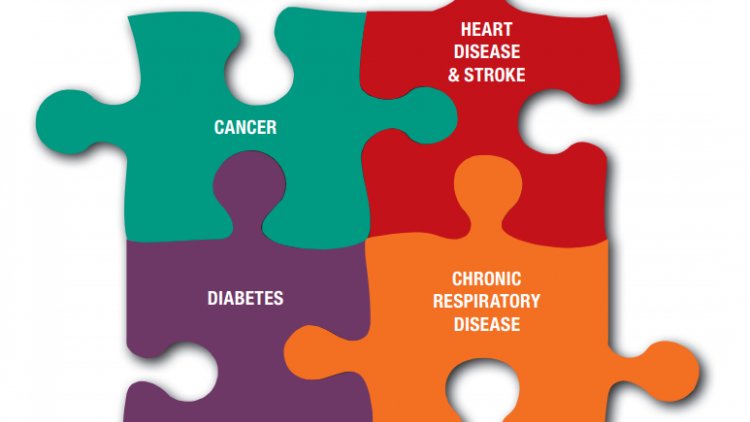 TEHRAN- The first phase of IRAPEN, a program for early diagnosis of non-communicable diseases (NCDs), is ready to screen around 3 to 4 million people throughout the country, said Afshin Ostovar, the Health Ministry's director for NCDs.
IRAPEN was first launched in July as a pilot program in line with the World Health Organization (WHO) Package of Essential Non-communicable (PEN) disease interventions for primary health care in low-resource settings.
According to Ostovar, at the first phase of the program, 50,000 people at each medical science university across the country will be screened and after getting the results the program will start to cover the whole population, IRIB reported last Friday.
IRAPEN has three main parts. The first part is for early detection and management of cardiovascular diseases on a scale of 10 years prior to their occurrence. Controlling blood pressure, diabetes and blood fat are also part of this program, said Ostovar.
Developing proper infrastructure for the prevention and early detection of different cancers is the second part of this scheme, he added.
"For example, when a person is detected with some risk factors in the first stage, they might be transferred to the second stage of the program for further tests and treatments, so the underpinning facilities are being prepared for such procedures," he said.
Prevention of Asthma and other chronic respiratory diseases is the third part of IRAPEN. This part of the scheme is being carried out as a pilot in six cities comprising Kashan, Qazvin, Bafq, Naqadeh, Shahreza and Maragheh, Ostovar added.
The WHO's PEN is an innovative and action-oriented set of cost-effective interventions that can be delivered to an acceptable quality of care, even in resource-poor settings. These tools will enable early detection and management of cardiovascular diseases, diabetes, chronic respiratory diseases and cancer to prevent life threatening complications (e.g. heart attacks, stroke, kidney failure, amputations, and blindness).
Non-communicable diseases are emerging as a health problem and they are responsible for major part of the burden of the disease across the countries in the world. 70 percent of the diseases are attributed to the NCDs globally. Regarding Iran the number is pretty much higher; 76 percent of the burden of the diseases comes from non-communicable diseases.
SJ/MQ/MG