Rain and wind to the rescue: Tehran air quality markedly improved in autumn 
December 23, 2018 - 21:25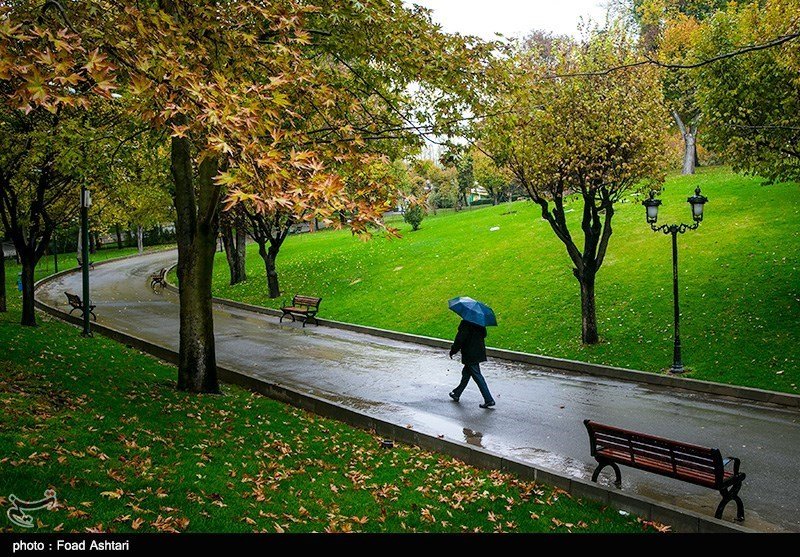 TEHRAN — As per the data released by Iran's Meteorological Organization as well as National Drought Warning and Monitoring Center with increased precipitation in Tehran air quality have noticeably enhanced in the capital. 
While last year in autumn (September 23-December 21) Tehran only received 13.6 millimeters of rain this year in the same period the amount of rain increased almost 8-folds amounting to 11.5 millimeters.
Consequently, the number of days with good air quality increased from 44 in last autumn to 68 this year and days with clean air quality increased from 3 days to 7 in the same period.
Additionally, the number of slightly polluted days causing discomfort for sensitive groups being 39 days also were cut in more than half this autumn.
While last autumn 4 days were reported as highly polluted, this year not one day did the pollutants hit high levels.
This is while traffic and transport affairs directorate of Tehran Municipality in a recent report have claimed that improvements in Tehran air quality is linked with policies regarding traffic zones and vehicle inspection.
However, while the policies should not be overlooked it seems that recent rainfalls and the increase in the precipitation levels has played a much more key role in improving air quality nationwide and in other metropolises of Iran as well.
During last year the whole country received 28.4 millimeters of rains while this year the amount almost quadrupled amounting to 91.4 millimeters.
In southwestern province of Khuzestan which normally suffer long periods of sand and dust storms with dried up wetlands being the main sources of the storms this year the situation have improved slightly.
While last year's precipitations measured at 48 millimeters in Khuzestan this year the amount surged to 261.6 millimeters, hence enhanced air quality.
Once rain falls on the soil it won't let the wind to blow the loose soil or sand and hence decrease the chances of a sand and dust storm in the region.
Other metropolises such as Isfahan, Mashhad, Tabriz, Ahvaz, and Arak have reported improvements in air quality in the same period likewise.
It appears that once again rain and wind have come to the rescue and the traffic and transport affairs directorate have jumped to a conclusion.
MQ/MG