"Sicily" to recount transfer of power in New York mafia family at Tehran theater 
December 30, 2018 - 18:30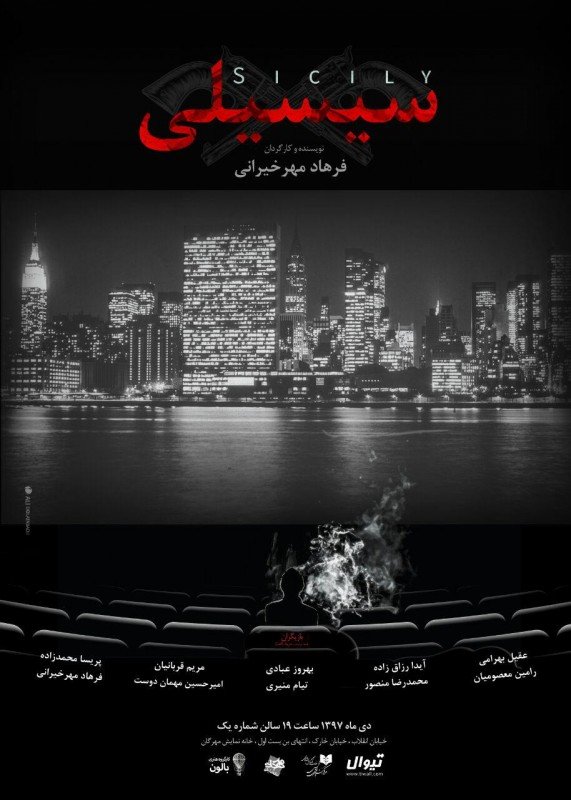 TEHRAN – An Iranian troupe is scheduled to perform a play titled "Sicily" about the transfer of power in a mafia family in New York at Tehran's Mehregan Theater on Wednesday.
"Sicily" will be directed by Farhad Mehrkheirani who will also play a role in the play, a public relations team announced on Sunday.
The cast also includes Aqil Bahrami, Aida Razzaqzadeh, Behruz Ebadi, Maryam Qorbanian, Parisa Mohammadzadeh, Ramin Masumian, Mohammadreza Mansur, Tiam Moniri, and Amir-Hossein Mehmandoost.
The play will be on stage until January 15.
Photo: A poster for "Sicily".
MMS