Turkey bans for UN resolutions on Kashmir
January 7, 2019 - 23:19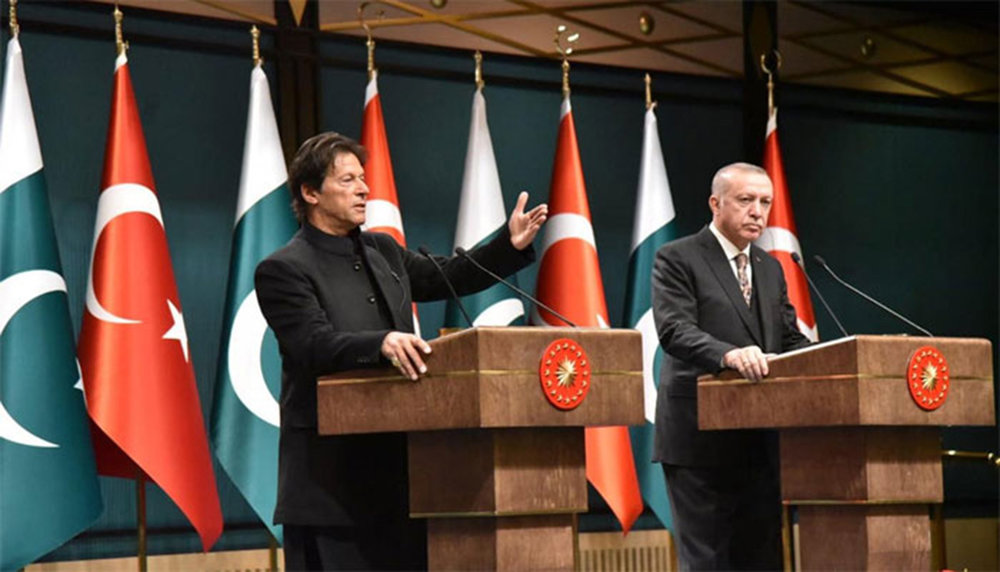 TEHRAN - Turkey has joined the debate over the long-standing issue of Kashmir, saying the imbroglio should be resolved according to the relevant United Nations resolutions.
It was mentioned in a joint statement by Turkey and Pakistan issued at the end of Pakistan Prime Minister Imran Khan's maiden visit to Turkey
Khan and Turkish President Recep Erdogan reaffirmed their commitment to further enhance bilateral relations in all fields, according to the joint statement shared with the media.
The statement said the two countries "underscored the need for resolution of the issue of Jammu and Kashmir through a sustained dialogue process and in accordance with the relevant UN Security Council resolutions".
The statement is likely to raise eyebrows in New Delhi as India has maintained that Kashmir is a bilateral issue with Pakistan and third parties have no role in it.
Khan pitched for friendly-relations with India while opining that the "basic problem" between the two countries is Kashmir.
"We are trying to have a dialogue, trying to move towards a friendly relationship with India...Pakistan obviously wants stability because we want economic progress," Khan said during a joint press conference with Erdogan in Ankara.
"We've had a standoff with India where India refuses to talk to Pakistan under the pretext that until Pakistan stops terrorism, India will not talk to us. It's a bizarre situation, where we feel that how can you move forward if there's no dialogue," he added.