Amir Kabir University of Technology to host Autcup 2019
January 13, 2019 - 22:31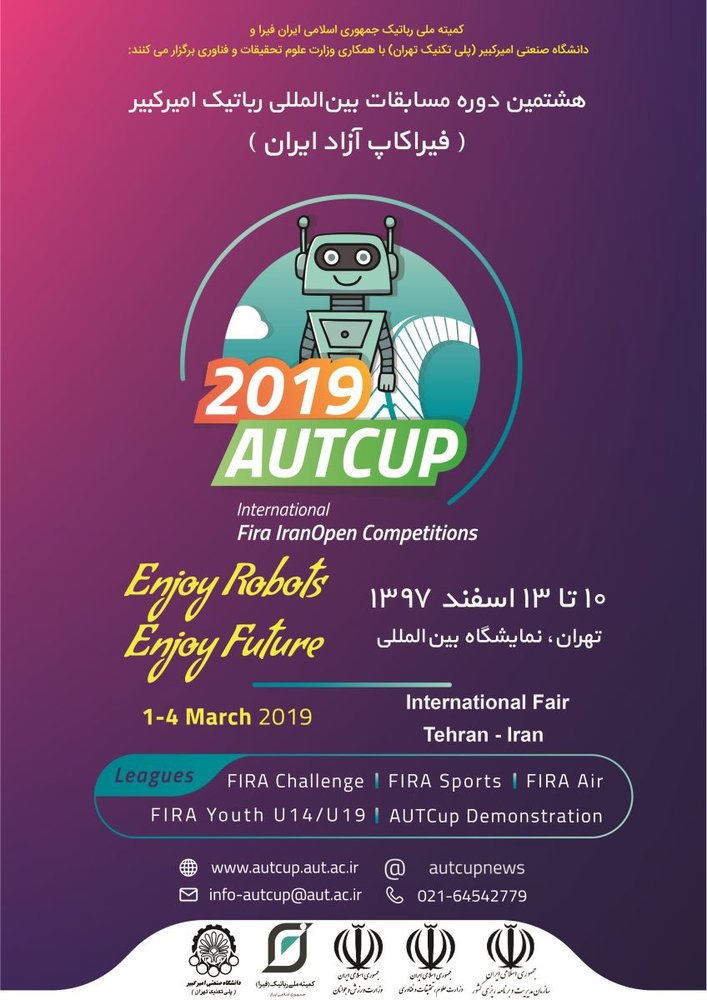 TEHRAN – Amir Kabir University of Technology will host the 8th Amir Kabir International Robotic and Artificial Intelligence Contest (Autcup 2019) with the cooperation of the International Federation of Robotics (FIRA) from March 1 to 4.
FIRA Sport, FIRA Challenge, FIRA Drone, FIRA Youth are sections of FIRA contest, which will be held in two separate leagues for pro and youth.
The categories of the Artificial Intelligence section are face recognition, stock market prediction, voice command recognition, Persian named entity recognition and Object recognition from few training examples.
Science and technology of robotics and artificial intelligence, as one of the pioneers of the future of humanity, has always been of interest to university societies and scientists.
Iranian FIRA national chapter and the Amir Kabir University of Technology, supported by Ministry of Science, Research and Technology, with the purpose of progressing to achieve this important goal will hold Iran FIRA RoboWorldCup Open 2019 with the cooperation of FIRA.
SB/MQ/MG