Iran crowned champions at Fajr Weightlifting Cup
March 5, 2019 - 3:0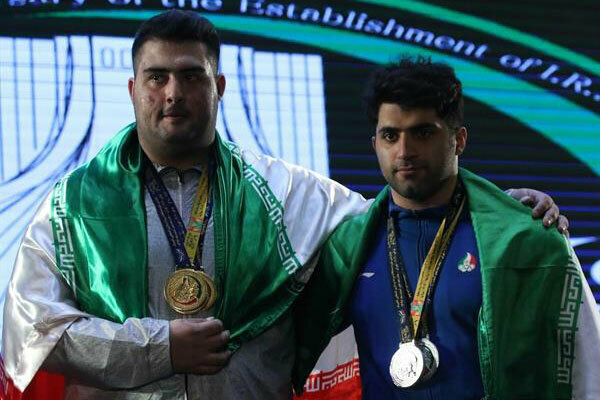 TEHRAN – Iran claimed the title of the fourth International Fajr Weightlifting Cup held in Tehran, Iran.
On Monday, the Iranian team claimed three gold and two silver medals in the competition held at the Azadi Hall.
Kianoush Rostami took a gold medal in the 96kg for a total of 392kg.
Ali Hashemi won a gold medal in the 109kg after lifting a total of 404kg and Kia Ghadami snatched a silver medal with the same lift in this category.
Also, Ali Davoudi claimed the title with a total of 421kg in the +109kg and Alireza Soleymani won the silver with 382kg in the weight class.
Iran won the title with 461.7 points, followed by Germany (362.5) and Iraq (283.5).
The Fajr Weightlifting Cup served as the 2020 Summer Olympics qualifiers.
The international competition had seven men's weight categories — 61kg, 67kg, 73kg, 81kg, 96kg, 109kg and +109kg.