SDSs haunting 35,000 sq. km of country's land area: GSI
March 8, 2019 - 20:44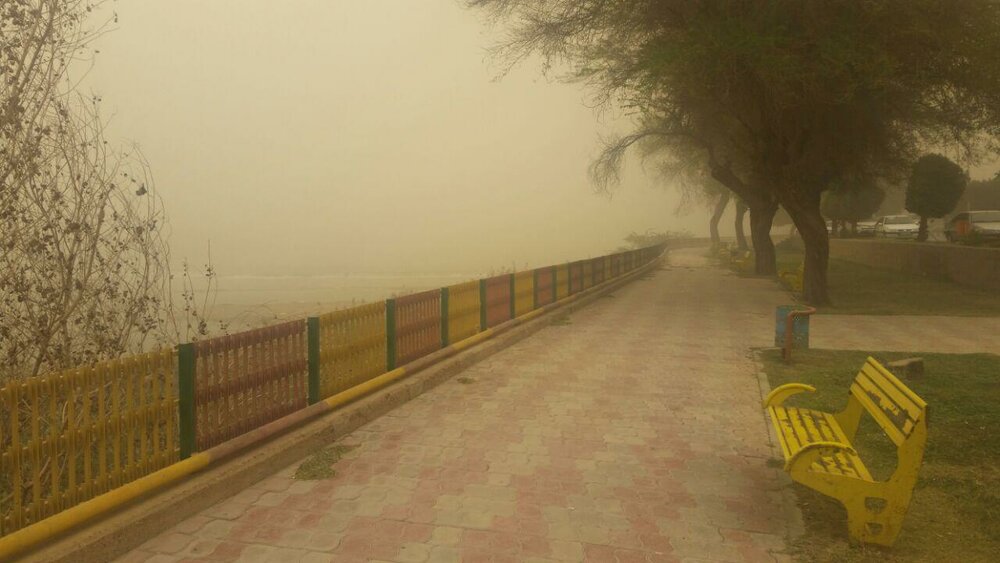 TEHRAN — Approximately 35,000 square kilometers of the country's land area in various regions are being haunted by sand and dust storms (SDSs), director of Geological Survey and Mineral Explorations of Iran (GSI) has said.
In order to tackle the issue some projects have been implemented in the southwestern province of Khuzestan and next [Iranian calendar] year (staring on March 21) measures to explore reasons behind the crippling phenomenon in the southeastern province of Sistan-Baluchestan will be taken as well, IRNA news agency quoted Alireza Shahidi as saying on Wednesday.
Dust storms are formally defined by the World Meteorological Organization (WMO) as the result of surface winds raising large quantities of dust into the air and reducing visibility at eye level (1.8 m) to less than 1000m.
Moreover, Shahidi regretted, 300 plains in 17 provinces are suffering land subsidence resulted from depletion of groundwater resources.
MQ/MG