Old gravestone found in northeast Iran
April 18, 2019 - 0:30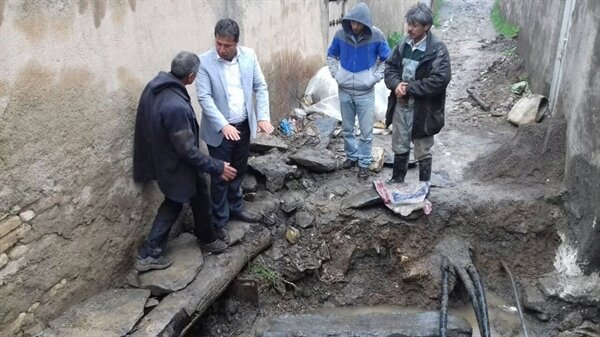 TEHRAN – An old gravestone that bears some inscriptions has recently been found in a flood-hit rural district in Chenaran country, Khorasan Razavi province, northeast Iran.
"Following recent rainfalls, a tombstone which is 180 centimeters in length, was found in Dowlatabad village," CHTN quoted Chenaran's tourism chief Mohammad Taherian Moqaddam as saying on Wednesday.
"It was discovered after the flood destroyed a nearby bridge," the official added, but declined to provide further information including an estimated date for the object.
An ancient cemetery is situated within 600 meters where the gravestone was spotted, Moqaddam noted.
Located 45 kilometers west of Mashhad, the provincial capital, Dowlatabad is a mountainous destination for local holidaymakers.
AFM/MQ/MG