Hamed Haddadi breaks silence on Iran basketball absence
April 21, 2019 - 14:39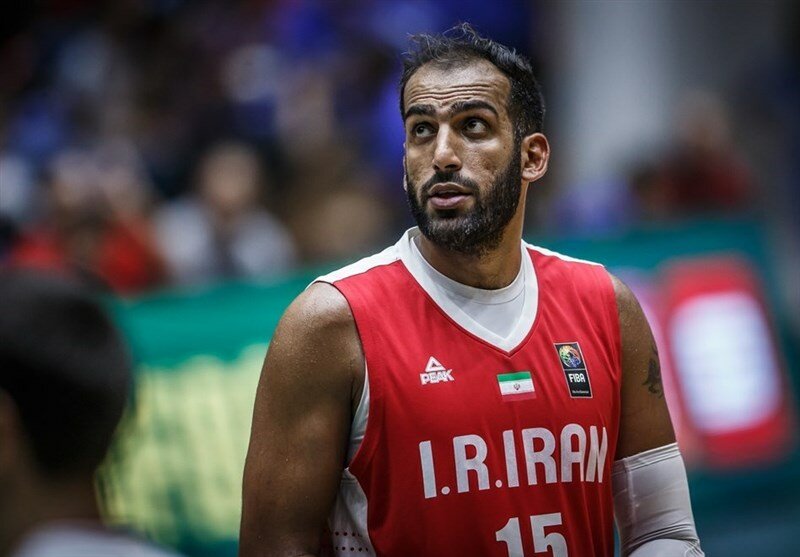 TEHRAN – Iran center Hamed Haddadi has spoken for the first time about his absence in the national team.
Team Melli missed the service of the 2.18m in the FIBA Basketball World Cup 2019 Asian Qualifiers against Japan and Australia after he faced a problem with the country's basketball officials.
His teammate, Samad Nikkhah Bahrami also withdrew from the games in support of Haddadi.
Now, Hadadi has decided to break his silence on the rumors surrounding his commitment to Team Melli.
"First, I have to criticize Mr. Shahintab (Iran coach) after he accused me of being disloyal to my country. I will play for Iran national basketball team even with a broken foot. Basketball is my love and I will die for my national team," Haddadi said in an interview with Fars news agency.
Haddadi was invited to Team Melli but refused to play for the country.
"Yes, I was called up to the team but could not play for the team since the team's officials had not resolved the problems. Oshin Sahakina, Mehdi Kamrani, Samad Nikkhah Bahrami and Saeid Davarpanah were angry with the way the officials treated them. Oshin announced his retirement for Shahintab and Kamrani, who had returned to the training, was dropped from Team Melli after six months of hard work and dedication," the former Memphis Grizzlies star added.
"It's a great honor to play for my country. We were in the training camp for six months and we didn't ask for anything but they didn't respect the players. They told us playing for Team Melli is our responsibility and we also said that's right but in Japan the team's members were taken to the venue with public transport," Haddadi stated.